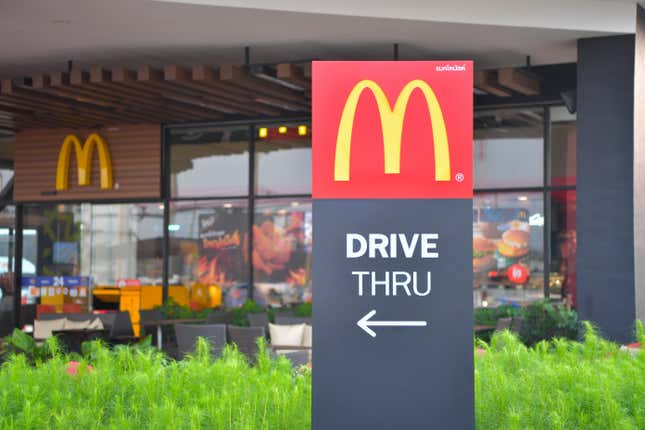 McDonald's was dragged into a lawsuit after a Chicken McNugget, fresh out of the grease, fell on a little girl's leg causing serious burns. According to South Florida SunSentinel, the franchise and their owner have to pay up in monetary damages.
Chef Kardea Brown's Thanksgiving Tradition & Her Secret To A Juicy Turkey
Philana Holmes testified in court May 11 about the incident that occurred three years ago. She said she bought a Happy Meal for her son and then four-year-old daughter in the drive-thru at the McDonald's in Tamarac, Fl. Holmes said she handed the meals to her kids in the backseat but as she drove off, her daughter began screaming. She said she pulled over to see what the issue was and found out the blood-curdling scream was the result of a hot chicken nugget that fell out of the Happy Meal box.
Now, this wasn't one of those "just blow on it" or "let it cool down" types of hot. Holmes said her daughter's legs had second-degree burns. She took pictures and videos for proof, then geared up to file a lawsuit against McDonald's and franchise owner, Upchurch Foods.
Read more from AP News:
Lawyers for McDonald's noted that the food had to be hot to avoid salmonella poisoning, and that the nuggets were not meant to be pressed between a seat belt and human flesh for more than two minutes.

The girl's parents sued, saying that McDonald's and the franchise owner failed to adequately train employees, failed to warn customers about the "dangerous" temperature of the food, and for cooking the food to a much higher temperature than necessary.

While both sides agreed the nugget caused the burns, the family's lawyers argued the temperature was above 200 degrees (93 Celsius), while the defense said it was no more than 160 degrees (71 Celsius).
The jury found both the fast-food restaurant and the franchise owner liable for negligence and failing to warn customers about hot food risks. Though, Upchurch Foods owner Brent Upchurch insisted in a statement that the location followed the proper protocols in serving the meal, per AP.
Don't this sound familiar? Stella Liebeck gave McDonald's grief for a similar situation back in 1992 when she spilled a hot coffee in her lap and suffered serious burns. She got $480,000 out of that lawsuit. 
A second jury will decide just how much both the food chain and owner will have to pay Holmes and her daughter.
That poor thing may never eat McDonald's again... that's ight though. Wendy's nuggets are better.