U.S. News & World Report is reporting that the U.S. House of Representatives was set to vote Wednesday on a GOP measure to ban electronic withdrawals for Temporary Assistance for Needy Families at strip clubs, casinos and liquor stores.
The measure, sponsored by Louisiana Republican Rep. Charles Boustany, had originally been approved by the House in December as part of a larger funding measure for welfare programs, but it was dropped from the final law. Now, it will get a stand-alone vote, along with several other measures which face an uncertain future in the Senate.
"The abuse of [electronic benefits transfer] cards must stop," Boustany said when the measure was first proposed in December.
The calls for greater restrictions on how welfare dollars are spent have grown as media reports have continued to highlight TANF payment misuse. In 2010, then-California Gov. Arnold Schwarzenegger blocked the use of welfare ATM cards at casinos and strip clubs, after it was reported that $5 million in TANF dollars were spent at casinos over three years. This bill would implement that ban nationwide.
While supporters claim that the bill is necessary to safeguard taxpayer dollars, critics claim it is stigmatizing those hit with hard times to score political points. Democratic Rep. Gwen Moore, claimed that the bill would "humiliate and marginalize" poor people.
G/O Media may get a commission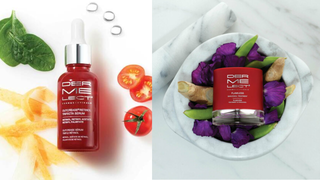 Save $19
Retinol Renewal Kit
If welfare recipients are wasting dollars at strip clubs and casinos, reforms need to be made. But if they are being stigmatized because the closest ATM is at the liquor store, the GOP needs to do better. We look forward to learning the fate of this measure.
Read more at U.S. News & World Report.