Written by Paul Kane and David A. Fahrenthold
The House of Representatives on Thursday voted 333-79 to censure Rep. Charles B. Rangel (D-N.Y.) for violations of tax and fundraising rules, the first time in nearly 30 years that the House has considered such a severe punishment for one of its own.
House Speaker Nancy Pelosi (D-Calif.) read the resolution as Rangel stood in the House well before his peers.
The historic proceedings began shortly after 4 p.m. Thursday, with the House chamber nearly full. The first speaker was Rep. Zoe Lofgren (D-Calif.), the chairman of the House ethics committtee, which investigated Rangel and recommended he receive Congress's second-most severe punishment.
"We found his actions, and accumulations of actions, reflected poorly on the institutions of the House," Lofgren said, with Rangel sitting 10 feet away. Lofgren noted that Rangel has served for years in Congress, and before that was decorated for heroism in combat during the Korean War. But, she said, "that service does not excuse the fact that Rep. Rangel violated laws. He violated regulations. He violated the rules of this House."
G/O Media may get a commission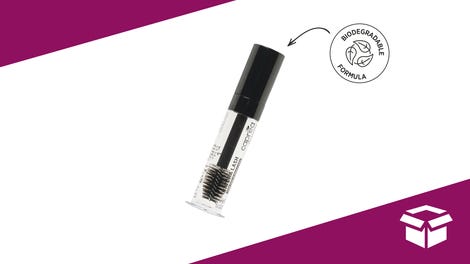 It's $8
20% Off Lash + Eyebrow Serum 2.0 - Caprea Beauty
After ethics committee members outlined the basics of the case, Rangel delivered a five-minute address that was equal parts contrite and personal, noting that Tuesday was the 60th anniversary of a near-fatal injury suffered during his service in the Korean War.
Rangel apologized to the House. "I have made serious mistakes," he said. But he pleaded with lawmakers to reduce the sanction. "I brought it on myself but I still believe that this body has to be guided by fairness."
After Rangel spoke, he was defended by Rep. Bobby Scott (D-Va.), who served as the embattled congressman's lead defense attorney. Scott listed other examples of Congressmen, including former Reps. Newt Gingrich (R-Ga.) and Tom DeLay (R-Tex.), who had violated House rules and received a lesser punishment.
Scott reiterated the main pillar of Rangel's defense: that his offenses did not involve personal enrichment.
"He knows he messed up. He knows he will be punished," Scott said. "We just ask that he be punished like everybody else…There is no precedent for censure in this case."
Read more of this article at The Washington Post.