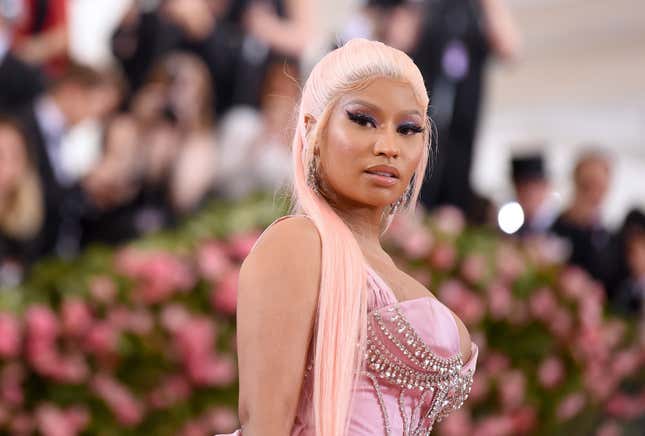 We are in the final throes of summer, and if Megan Thee Stallion has it her way, we'll be heading into the fall fully scorched.
Fighting "Lie-abetes": How To Spot And Combat Disinformation and Conspiracies In Politics | The 411: Part 2
The Houston rapper (and proud owner of vibranium knees, apparently!) has already left an indelible mark on the year, ushering in the phrase "hot girl summer," which you have undoubtedly seen dropped left and right on this blog and others, and in more social media hashtags than you have the patience to count. The phrase is also the title of Megan Thee Stallion's newest track, which is set to be released on August 9.
Ty Dolla Sign sings the hook on the track, and if the music discovery app Shazam is to be believed, none other than Nicki Minaj will be featured on the song as well. Fans noted—and screenshotted—that when they played a snippet of the song on the app, both Nicki and Ty were listed as features.
While the news—if true!—will delight Barbz and Hot Girls alike, it wouldn't be that much of a surprise. The pair recently indulged in a mutual love-fest on Instagram Live, with Nicki thanking Megan for her support ("It means the world to me") and Megan citing Nicki not just as an inspiration, but the greatest rapper of all time ("Stop playing with Nicki Minaj like she ain't the motherfucking goat!")
Teamwork makes the dream twerk.
Updated Tuesday, Aug. 6, 2019, at 8:40 a.m. ET: Well, Megan made it officially official on Monday night, dropping album art and everything.
"THE HOT GIRLS TOOK OVER THE MF SUMMER SO IT WAS ONLY RIGHT TO GIVE THE HOTTIES THE OFFICIAL TRACK," she wrote, underneath cover art showing her and Nicki riding what looks to be a bottle of Hennessy.
Friday soon come.