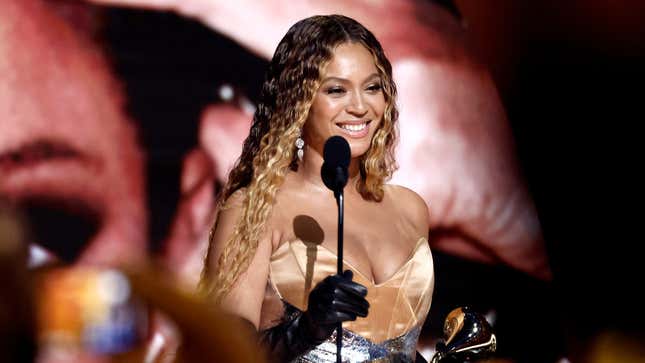 As Beyoncé's official Renaissance Tour gets ready to kick off on May 10 in Sweden, we now have a good clue as to how successful it may be. And by how successful it may be, I mean how much money she stands to make.
According to a new estimate by Forbes, the "Virgo's Groove" singer is projected to make between $275 million and $2.4 billion off ticket sales alone. This projection is based off the amount of people buying tickets and the average price of the ticket, which sits at about $700. (I think I personally paid less than that for a very good seat, but I digress.) This projection is also above Taylor Swift's projected sales of $1.9 billion, which feels petty to point out but it is what it is!
Bey's $2.4 billion isn't counting any money she still stands to make from all her merchandise sales, which, if you've visited Bey's website in the months following her dropping Renaissance, you'd see that she's been pushing shirts, CDs, vinyls and more to go along with the album. So really that estimate, as astronomical as it is, probably still falls short.
And even if that is or isn't the case, it won't phase fans because they know it's just a small price to pay to be in the room where the Renaissance happens! I mean think about it: she dropped the album of the year. (Yeah, I know who the Grammys picked, but we're talking about real facts right now.) Come hell or high water, her fans, both Beyhive and Beyhive-adjacent are going to show their support.