Our country has a rather complicated relationship with cannabis.
Since the 1900s, its role in shaping American society has been much bigger than most of us even realize. From the preservation of antiquated drug laws that are disproportionally applied in order to maintain prison quotas, to anti-marijuana propaganda being disseminated to the public, to discriminatory policies instituted during the War on Drugs, to its present popularity as legalization has created a financial windfall for what was once taboo, it's a long history full of twists, turns and contact highs.
Like I said, it's complicated.
But instead of shying away from its troublesome past, hip-hop legend and filmmaker Fab 5 Freddy has decided to pull the curtain back on the injustices that communities of color have faced as a result of the weaponization of marijuana. Or weed. Or whatever the hell you prefer to call it.
Freddy's new Netflix documentary Grass is Greener not only seeks to expose and deconstruct the role that marijuana has played in government-sanctioned racialized violence but to explore how rap, reggae, jazz and other forms of music have documented this journey.
In speaking to The Root, the former Yo! MTV Raps host revealed that he was surprised by what he uncovered during the making of this film.
G/O Media may get a commission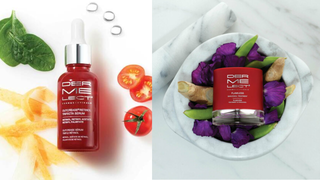 Save $19
Retinol Renewal Kit
"That's the great thing about docs, I knew I was gonna learn a lot," he said. "I didn't realize that even in the state of New York, cannabis has been decriminalized since the '70s but it's been black and brown people who've been disproportionately targeted [with] 80 percent of all marijuana arrests. I didn't realize that. And then it connected with the whole stop and frisk and the aggressiveness in policing black and brown folks." (A report last year found that 86 percent of those arrested for marijuana possession in New York City were either black or Latinx.)
But while communities of color have been devastated by the criminalization of marijuana, he also discussed what white people who are now capitalizing off of its legalization can take from the film as well.
"Hopefully that person will get to look at the film and maybe be able to have a broader perspective of what his neighbors and fellow citizens have had to deal with," he said. "But I'd like to see more of us being able to brag about [the legalization of marijuana] too. That's what needs to happen. We need an equitable situation with more of us at the table. Less than 1 percent of the dispensaries overall are owned by people of color."
One of the best things about documentaries of this nature is that it often creates the opportunity to facilitate meaningful dialogue with individuals within the filmmaker's circumference. And with Freddy being an icon in the realm of hip-hop, there are plenty of familiar faces who volunteered their insight.
Snoop Dogg, Killer Mike, B-Real of Cypress Hill and Damian Marley are just a few of his peers who appear in the film, as well as entrepreneurs, authors, advocates, policy experts and—former Attorney General Jeff Sessions?
"I was happy to put him on blast," he said. "In front of Congress, spewing the same garbage that [Commissioner of the Federal Bureau of Narcotics] Harry Anslinger and them were spinning 80 years ago."
Those watching the film will also be surprised to learn about its interwoven family ties. It's scored by legendary producer Salaam Remi, who happens to be Freddy's cousin, and the marijuana musical history it explores includes his parents—as well as one shocking revelation.
"Part of my upbringing was being close to music. Seeing jazz and its maturation. That's what my parents did. It was nice to give a snapshot of the environment that I grew up around," he said. "And just to give you a better idea, my father was in the room when Malcolm X was assassinated. My dad was just one of those dudes who read everything he could and was very concerned about the conditions we were living in."
Outside of his new documentary, Freddy's work is also currently being featured in a new exhibit—Contact High: A Visual History of Hip-Hop—at the Annenberg Space for Photography in Los Angeles.
Grass is Greener premiered on April 20 and is currently available on Netflix.