Not all heroes wear capes. Some are bus drivers. And one Spartanburg County, S.C., bus driver is being aptly dubbed a hero after managing to evacuate 56 students in under a minute after a school bus caught fire Tuesday morning.
According to Fox Carolina, the school bus being driven by Teresa Stroble somehow caught fire just after 7 a.m. Superintendent Scott Turner with Spartanburg County School District Five confirmed that no one was hurt in the incident.
Turner said that he was afraid of the outcome when he arrived on the scene and saw the huge plumes of smoke coming from the bus.
"There was so much black smoke, when I saw it, my heart sank," Turner said.
Another witness, David Porter, described the scene as an inferno.
"I heard the screaming, and when I came outside it was an inferno and I saw no one. There was literally nobody, not on the street, not on the side of the streets, anywhere. It was just a big bus and an inferno, and all the screaming had stopped," he said.
G/O Media may get a commission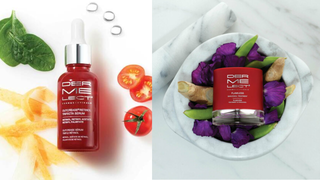 Save $19
Retinol Renewal Kit
School district spokesperson Melissa Robinette said that the bus was carrying students to Duncan Elementary, Beech Springs Intermediate and Byrnes High School.
"From what we've been able to gather initially, two students seated at the rear of the bus noticed the smoke and notified their driver immediately," Robinette said. "She did exactly as trained, reacted quickly and got all kids off the bus safely. Luckily, no one was injured."
Turner expressed pride in the bus driver, who stayed calm in a terrifying situation.
"She is our hero today," Turner said of Stroble.
The students were safely transported to school on a replacement bus, and the school district is investigating the fire.
According to Fox Carolina, the bus involved in the incident was manufactured in 1995. State Superintendent of Education Molly Spearman noted in a 2016 report of the South Carolina school bus fleet that 76 percent of the buses that have "thermal events" are of the 1995 model, and those buses make up 34.5 percent of the state's fleet of 5,582 vehicles.
Spearman recommended in her report that the state purchase and install heat sensors and alarms in all the buses in order to have better warnings about such thermal events.
"When you drive, there are always gonna be issues that come up, but when you see a trend or pattern and it's happening too often, that's when the red flag goes up," Spearman said. "I know there's an aversion among many in the Upstate to government spending money, but we've got to assure people are safe."
Read more at Fox Carolina.