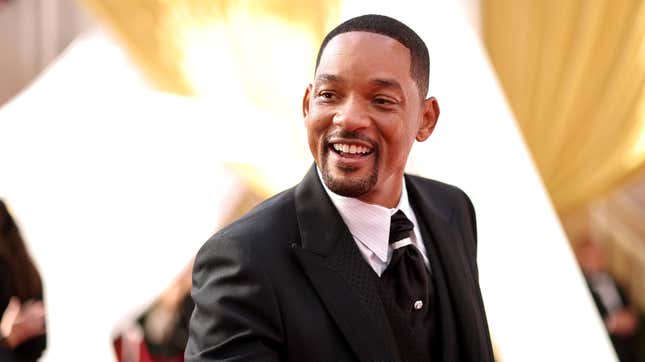 Social media is still abuzz thanks to the phenomenal performances at the 2023 Grammys. Chief among them was the star-studded tribute to 50 years in hip-hop that boasted performances from everyone to LL Cool J and Queen Latifah to Missy Elliot and Lil Baby. But there was one person who was missing from all the action: Will Smith. I'll explain.
2022 Root 100 honoree Questlove curated the iconic aforementioned performance, and during an interview with Variety, he shared that the "Summertime" rapper was supposed to make a surprise appearance but had to drop out due to scheduling conflicts.
"I'll give the spoiler alert away. Will Smith was a part of the festivities tonight, but they started shooting Bad Boys 4 this week," Questlove explained. "There were a lot of preliminary shots that he had to do, so we had to lose Will."
He later added that he knew trying to secure Smith was a "shot in the dark" due to the fact that he's always shooting movies, but it was still a great performance anyhow. Questlove also divulged that he had originally planned for the set to be 23 minutes long before chopping it down to 15 minutes.
As previously reported by The Root, the lauded performance saw a legendary amalgamation of hip-hop's past, present, and future and featured nearly 30 artists spanning decades. In an interview with the New York Times, the Summer of Soul director shared how he was able to pull off bringing so many power players back to the Grammy stage after all these years—and after all the checkered history between hip-hop and the Recording Academy:
"It was a lot of mountains to move to make this happen," he said. "It took a lot of cajoling for this particular generation to come to a function that has systematically treated them as stepchildren."
G/O Media may get a commission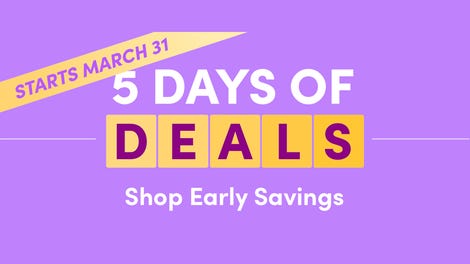 Sale sale sale
Early Savings - Wayfair's Five Days of Deals
He later added, ""I explained to them all that I understand the historical significance of it, but you've got to understand that there is a new generation that has a seat at the table. Our job is to make it right. I know this reeks of a lot of overcompensatory acts, but just trust me, the old guard is gone and the new guard is the establishing guard. What should've been due to you 35 or 40 years ago is coming to light now."