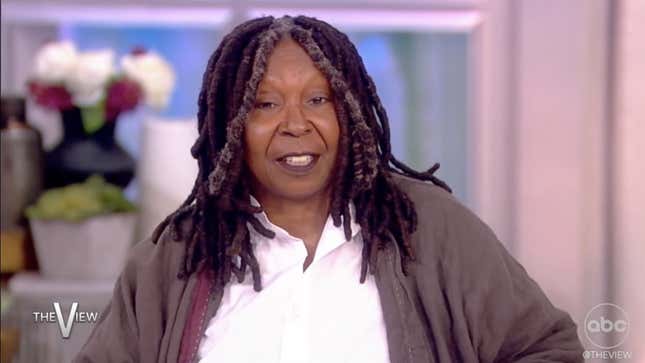 Earlier this week, it was reported that Prince Harry, his wife Meghan Markle and Markle's mother Doria Ragland were involved in a near fatal car crash in New York City on Tuesday (May 16). In a statement to CNN from The Duke and Duchess' spokesperson, it was a "relentless pursuit, lasting over two hours."
Is That Black Enough for You?!? Is Our TV Pick This Week
The spokesperson also said the chase resulted "in multiple near collisions involving other drivers on the road, pedestrians and two NYPD (New York Police Department) officers." On Thursday (May 18), Whoopi Goldberg shared her skepticism over the incident on The View. "Their spokesperson called it a near catastrophic car chase," she stated.
"Others said it wasn't bad, but I think people in New York know if it was possible to have car chases in New York, we'd all make it to the theater on time." Goldberg continued to discuss the chase, in which she doubled down how on how NYC would be a difficult setting for it to happen.
"I think their spokesperson referenced something that you generally would reference in Los Angeles. That's where you have chases, that's where you can move at high speeds," she remarked. "I think they were dealing with aggressive paparazzi, but I don't think it was where, you know, you're watching on TV … just watching the cars go … because it just doesn't work in New York."
Her fellow co-host Sunny Hostin, however, believes the couple could have been in real danger. "No one ever claimed that there was a high-speed chase and I think when we think about chases, we think about high-speed chases," she explained.
"If they felt scared, I will grant them that. … When you look at a situation like this, where his mother died of a catastrophic car chase and he knows that and [Meghan] knows that, I wouldn't wanna be in a situation where e-bikes and Sedans are sort of following me aggressively around the city." Regardless if the car chase was exaggerated, the couple fortunately remained safe.