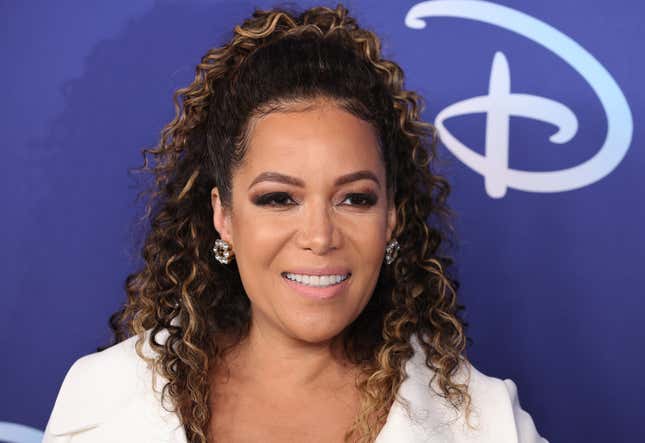 Fans of The View know Sunny Hostin as someone who can hold her own among the often-opinionated panel in their daily discussions of the latest hot topics. But you may not know that the lawyer and television host is also a bestselling author who just released a steamy new beach read. "Summer on Sag Harbor" is the latest novel from the three-time Emmy award-winning co-host and the second book in her "Summer" beach read trilogy.
Is It Safe To Visit Family This Holiday?
The Root caught up with Hostin to discuss her new book and how she's answered the call to make beach reads more inclusive.
On Writing the Books She Wants to Read
Hostin, who released her memoir, "I Am These Truths: A Memoir of Identity, Justice, and Living Between Worlds," in 2021, says she's been writing short stories since her children, now 17 and 20, were little.
"I didn't feel there was a lot of representation in children's books other than "A Snowy Day." So I would make up stories and read them at night," she told The Root.
And like the children's stories, Hostin says the idea for a beach read was born out of necessity. She says the pandemic and the senseless killings of unarmed Black people, including George Floyd and Breonna Taylor, left her with a need to escape.
But while looking for a book to get lost in, she was disappointed that none of the options centered around Black characters. "There were no beach reads with a picture of the Black woman on the cover. You know that's always the tell," she said.
After some research, Hostin discovered the lack of representation in the genre was real and decided to do something about it. "I just thought about what Toni Morrison said, 'If there's a book that you want to read, but it hasn't been written yet, then you must write it,'" she said.
The result was "Summer on the Bluffs," her 2021 beach read set in Oak Bluffs, a historic Black beach community on Martha's Vineyard.

"I realized there was a gap in what I wanted to read, and it resonated," she said. And boy, did it ever. "Summer on the Bluffs" sold over 20,000 copies in the first week and catapulted to #11 on The New York Times bestseller list.
Now, just in time for summer, she's back with "Summer on Sag Harbor," a story centered around Olivia Jones, a finance professional who feels something missing, despite her success. After the loss and betrayal of her surrogate father, Olivia tries to sort through her feelings and sets out to solve the mystery behind the death of her biological father, a police officer unjustly killed when she was a little girl.
But when she moves to a summer home in Sag Harbor, a historically Black beach community on Long Island, N. Y., Olivia finds new perspective in new friendships and a sexy new neighbor.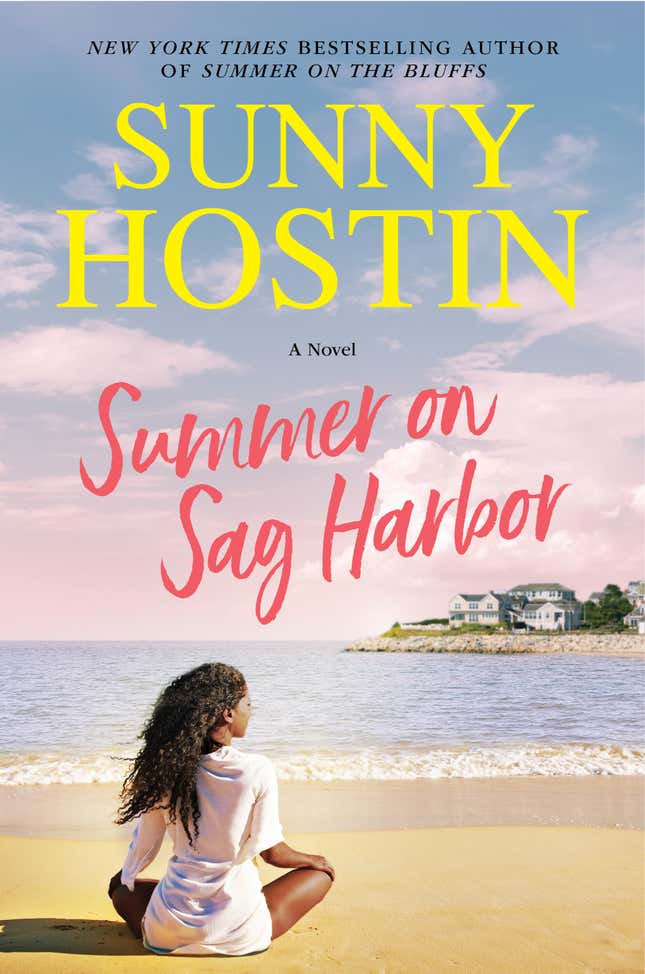 Honoring Historic Black Beach Communities
Hostin says she intentionally set her novels in real places with real significance to the Black community, hoping to educate those who may not be aware of them.
"A lot of people don't know that Blacks were only allowed to buy beachfront property in three places in the US, Oak Bluffs on Martha's Vineyard, Sag Harbor and Highland Beach in Maryland," she said "I read about these beachfront communities and made a conscious effort to become a part of them," she said.
Hostin says her series is a love letter to the beach communities she loves, and is her way of letting others know that Black people exist in these spaces. "I wanted to have an elevated beach read, much in the way Elin Hildebrand does with Nantucket. She's the queen of beach reads. I thought, maybe I can be the queen of Black beach reads," she laughs. "I want people to know my happy place. And I hope people understand that there is this Black excellence and this sense of community that was formed intentionally to be a safe space."
As a chronic procrastinator who doesn't even want to look at a laptop at the end of my work day, I had to ask Hostin how a mom/lawyer/television personality finds time to crank out bestselling novels during her busy days.
"I carve out my time at night. I write from about 11 pm during the week until about 1am. I sometimes push it to 2 if I'm really feeling it," she said. "I also block out time to write on the weekends after my kids' sports events."
If she wasn't busy enough, Hostin's production company, Sunny Hostin Productions, is currently developing the novel series into a dramatic series in partnership with Octavia Spencer's Orit Entertainment. The host says she's already got her dream cast in mind, and Regé-Jean Page and Godfather of Harlem's Ilfenesh Hadera are among the stars on her wish list.
"I actually didn't dream this big. I thought I'd write this little book and people would be into it, but it's become a thing."