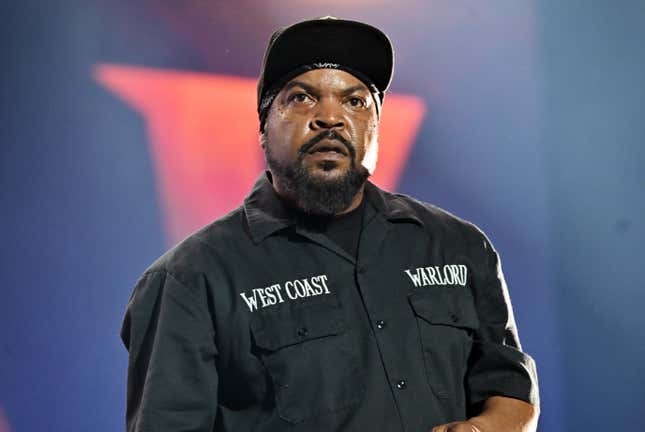 Ice Cube is continuing to speak his truth when it comes to various political and social matters, this time alleging that The View and Oprah snubbed him over the years for his controversial opinions.
Nikole Hannah-Jones On The Importance of Oprah Producing Hulu's 1619 Project | Securing the Bag: Part 4
During his interview with Tucker Carlson—yes, that Tucker Carlson—the N.W.A. rapper revealed that he tried to go on The View but his views weren't embraced by the bevy of hosts.
"I tried to go on The View. They didn't have me on The View," Cube said. "A few of the hosts just really didn't like where I was coming from. That's what I was told by the producers. I don't know if it was the producers was just copping out and using some of the hosts to have me not explain myself. I've been on there before. It's just when I've become an independent thinker. I don't follow their brand of politics I guess."
As far as Oprah goes, the Are We There Yet? actor explained that he was uninvited on more than one occasion during her talk show years for unknown reasons.
"I don't know that it is. You know, I had a movie called Barbershop that I wasn't invited to participate with the cast [on Oprah's show]," he alleged. "I produced a show called Black White. It was a very controversial show and once again [Oprah] had the whole cast on and I wasn't invited. So I don't know what that's really about. I really don't know [why]. That's something that I would love to find out."