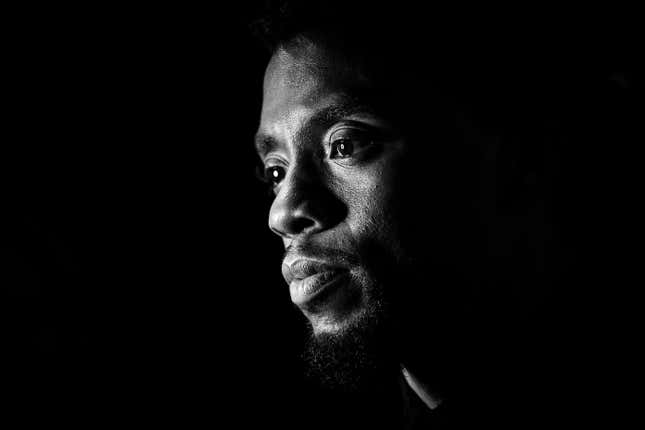 It's hard to believe it's been three years since the world lost beloved actor Chadwick Boseman.
The 2023 Oscars Features No Shortage Of Controversial Snubs
His death rocked those both in and out of Hollywood and life and contributions to the arts will forever be cemented in our hearts and on display for millions as people continue to watch the projects he made before his sad passing. It's in the vein that it felt it fitting to highlight our top three favorite films of his, starting with...
Black Panther
There's no denying that the film, all those who participated, and all those who watched Black Panther were in some way touched by Boseman's role in this film. Not only was it monumental being that he was portraying the first Black superhero in mainstream comics, but the very of nature the actor himself further hoisted the character and the film into an untouchable territory that was both awe-inspiring and hard to duplicate in the sequel film. (Though, to be clear, Black Panther: Wakanda Forever was a valiant effort and an impeccable film in its own right even with Boseman's absence.)
This movie is my personal favorite due in large part to the fact that Boseman's range showed significantly in this film. Not only was he portraying the legendary James Brown in the film, but he also took on the very hefty burden of doing all his own dance moves—no stunt double—and even some of the singing. I don't know about you, but if somebody told me I'd be playing an entertainment icon (the man literally inspired Michael Jackson for crying out loud)—I'm not too sure my nerves would have let me do my own dancing. Have you seen his moves? Impeccable, just like Boseman's performance in the film.
42
Now of course, we had to include his breakout role as Jackie Robinson on this list. Despite having already made his transition from the theatre world to the small screen three years prior in 2010, it was 42 that made Hollywood wake up to the generational talent that is Boseman. For his performance, he garnered an NAACP Image award and more eyes on him to watch his ascent to actor, artist, and now, our forever king.
Honorable Mention: Ma Rainey's Black Bottom. (And if you were wondering, yes, I'm still salty at the Academy for playing us all that year. If you know, you know.)
We here at The Root continue to send our love and prayers to Boseman's wife, Simone Ledward Boseman and all those who knew and loved him. May his legacy live on both in our hearts and in our world.