The drector of Hawaii's Department of Health, Loretta Fuddy, the official who was behind the verification and release of President Barack Obama's birth certificate during the "Birther" controversy, has died in a plane crash, The Blaze reports.
Fuddy was one of nine passengers aboard the plane that crashed off the shores of Hawaii shortly after leaving Kalaupapa Airport on Wednesday. The other eight, including the pilot, survived the crash.
The 65-year-old was responsible for verifying and releasing Obama's birth documents back in 2011, when Birthers made a hullabaloo about the president's origins. 
According to The Blaze, in 2011, Fuddy wrote to Obama, saying, "I have reviewed your request for two certified copies of your original Certificate of Live Birth. As the Director of Health for the State of Hawaii, I have the legal authority to approve the process by which copies of such records are made. Through that authority, in recognition of your status as President of the United States, I am making an exception to current departmental policy, which is to issue a computer-generated certified copy. We hope that issuing you these copies of your original Certificate of Live Birth will end the numerous inquires received by the Hawaii Department of Health to produce this document."
The crash was reportedly a result of engine failure. The National Transportation Safety Board is investigating the accident.
G/O Media may get a commission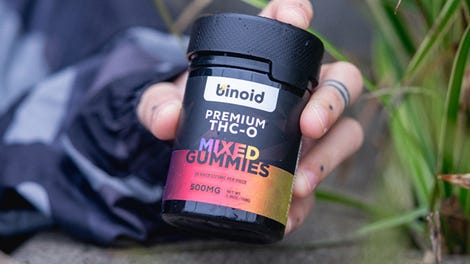 25% Off + Free Shipping
Binoid THC-O Gummies
Read more at The Blaze.