"I was in love with Tessa for the duration of the shoot," Lakieth Stanfield tells GQ about working with Tessa Thompson on the much-talked-about Boots Riley-directed film, Sorry to Bother You. In anticipation, the two are featured in GQ's August issue, where they show off the chemistry that won them the roles of anti-hero Cassius Green and girlfriend Detroit, which they notoriously scored after an off-the-charts Skype screen test.
Wearing clothing by Alexander Wang, Altuzarra and Etro, Stanfield and Thompson get playful on set and atop a New York City rooftop, channeling a bit of a post-millennial Danny and Sandy dynamic (of the film Grease). Fitting, since Thompson refers to the famous film when she tells GQ she is a "Rizzo," never a "Sandy." "The roles I'm attracted to are parts of myself that I haven't been able to explore, be it darkness or lightness. They are aspirational."
Thompson's role as Detroit is a platinum-and-pink-haired pixie of a character, prone to political activism and performance art, often simultaneously. As GQ notes, it's a prototype usually reserved for white actresses. "Does my character buck that convention? Or am I just the first black one?" she coyly asks the magazine.
G/O Media may get a commission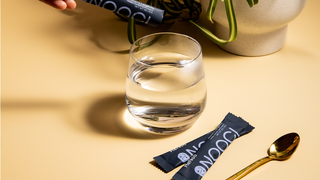 Stanfield, is, of course, used to playing against type—and increasingly, of being known as the "weird" black guy, both onscreen and in life; the latter evidenced by a recent deeply awkward and disappointingly homophobic freestyle that seemed to contradict his otherwise open persona, subsequently followed by an equally confusing apology.
"It's weird because I don't know what weird is," he tells GQ. "No one's not weird. I think it's just willingness to do and be regardless of whatever." Perhaps his awkwardness can be explained by his upbringing. "I had no friends. I went to school with no shoes on. Just by choice, because I wanted to be closer to the ground. ... I mean, I guess it is weird."
Perhaps deliberately, Stanfield seems to channel fellow "weird guy" and director Boots Riley for GQ's shoot. And it's revealed that audiences just missed seeing a big reveal from Stanfield, whom Riley originally asked to do a nude scene for the film. "I really need it because I need Cassius to be at his most vulnerable," Riley said to Stanfield. Stanfield's response? "I've been waiting for a movie with full-frontal nudity."
Unfortunately, we'll be waiting to see Stanfield in all his full-frontal glory, since the scene ended up on the cutting room floor. But audiences can get hot and bothered over Stanfield and Thompson when Sorry to Bother You hits theaters Friday, July 6.