Who doesn't love Halloween? Okay, plenty of people—including The Root's beloved editor-in-chief, Danielle Belton (she doesn't like being scared). But for those of us who do (like Michael Harriot, who considers it his favorite holiday and starts planning his costume the day after Christmas), the 31st of each October (and its adjacent weekends) is the perfect time to delve into the fantasy of being something—or someone—else.
But if some of us get to live out our fantasy of being our favorite celeb once each year, what—or who—do celebs fantasize about being for Halloween? As it turns out, the stars are indeed just like us: they love playing dress-up, too, and even dressing up as each other.
Take the Queen some call Beyoncé, for instance. For the past several years, she's been paying homage to other queens, including Frida Kahlo, Salt-n-Pepa, Lil' Kim and even Barbie. But this year, she paid homage to another incredible performer, flawlessly recreating the cover art for the debut album of Ms. Toni Braxton—or, as remixed by Beyoncé, Ms. "Phoni Braxton." Of course, since Beyoncé is known for multiple costumes in a single year, we're wondering who else she might give a nod to by day's end. Maybe a couple of Whitney Houston's early album covers? (We could totally see it.)
Beyonce as Toni ("Phoni") Braxton
G/O Media may get a commission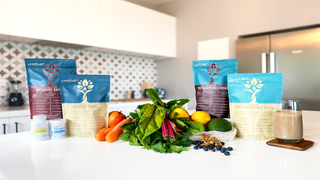 But Toni Braxton wasn't the only one who got a nod from a fellow celeb this Halloween; throughout Halloween weekend, famous folks were emulating their faves. A few standouts? Nas as '80s-era MJ; Gabrielle Union celebrating her 46th birthday and proving no whiteface is needed to play Gwen Stefani at her No Doubt height; Good Morning America's Michael Strahan making the most of his heavily-muscled physique as Mr. T; the Today Show's Sheinelle Jones channeling Tina Turner's mid-80s comeback (complete with dancers) and Winnie Harlow getting her "Sashay, Shanté" on as RuPaul.
Nas as MJ


Gabrielle Union as Gwen Stefani

Michael Strahan as Mr. T

Sheinelle Jones as Tina Turner


But aside from Beyoncé's killer reproduction, our hands-down fave was beauty vlogger Jackie Aina's tribute to her fave, Rihanna, recreating the entertainer and beauty mogul's sexy and scandalous transparent 2014 CFDAs dress, complete with fur stole and bedazzled doo-rag (the hot dog was an interesting touch).

Jackie Aina as Rihanna
Winnie Harlow as RuPaul
But then, there were the characters—because, as we know, most celebs love taking on a new role. As you'll see below, there were an array of iconic characters they recreated this holiday, including homages to B*A*P*S, Coming to America and Avatar (we see you, DeAndre Hopkins and Anok Yai).
But perhaps our favorite was Al Roker dressed as Doc Brown from Back to the Future, since, in the aftermath of his comments about ex-Today Show colleague Megyn Kelly's blackface comments, some were quick to take issue with Roker portraying a white character. Roker did not hesitate to clap back, calling out the false equivalencies with a quickness.
Just another reason to love the senior member of the Today Show's morning crew ... and to be happy he's back in the 9 o'clock hour, where he belongs. And as Michael Strahan and Shainelle Jones teased above, Roker wasn't the only morning show host to get into the action; the iconic '80s were the theme at both Today and GMA.
Al Roker as Doc Brown (with Dylan Dreyer as Marty McFly)
Craig Melvin as Prince Akeem in Coming to America
Robin Roberts as Dominique Devereaux

There were plenty more great transformations in store, as Taraji P. Henson drew inspiration from pioneering '70s crime drama Get Christie Love! to justify buying a new outfit from Gucci; Jhene Aiko and a friend became B*A*P*S; Marlon Wayans went Pulp Fiction on us and Jermaine Dupri and Kevin Hart had the same very bright idea (Who wore it best?). We have no idea what Zoe Kravitz was supposed to be, but from the looks of it, it was very literal. And as always, Ciara and Teyana Taylor brought body to the proceedings, channeling some very strong and sexy fantasy characters. (Fun fact: Lupita Nyong'o loved Ciara's "Nakia.")
Jhene Aiko and Friend as B*A*P*S
Jermaine Dupri as a Minion
Kevin Hart and Family as Minions
Marlon Wayans as Jules Winnfield from Pulp Fiction
Zoe Kravitz as ... a Hungover Vampire? (Mornings Suck, she says.)
Taraji P. Henson as Christie Love ... in Gucci
DeAndre Hopkins as a Na'vi from Avatar
Anok Yai as Neytiri from Avatar



Ciara as Nakia from Black Panther
Teyana Taylor as Kitana from Mortal Kombat
Impressed? Inspired? Think you did better than a celeb this Halloween? If so, we want to see; post a pic in the comments (but keep it classy)!