It's going to be a cold winter for many across the nation.
Congress and the White House have cut heating assistance to nearly 1 million homes in the Low Income House Energy Assistance Program. The program, which provides families with incomes up to 150 percent of the poverty line, or 60 percent of a state's median income, will be reduced in funding by 25 percent. Most households receive an average of $417 a month for heating expenses.
LIHEAP reached nearly 9 million households in 2011, and at least one member of each family who applied for the subsidy was older than 60, younger than 18 or disabled.
A gallon of heating oil costs $3.83 and is at the highest its been since 1990.
National Energy Assistance Directors Association Director Mark Wolfe said that this cut will lead to a very tough winter for many families. "We'll really see the problems next month," Wolfe told the Huffington Post. "We've never gone into the winter before with heating oils this high."
A few members of Congress battled the cuts in this bill. Sen. Jack Reed (D-R.I.) and Sen. Olympia Snowe (R-Maine) urged the White House to set funding at $4.7 billion for his forthcoming 2013 budget proposal. The senators wrote a letter to the president that included the following:
Even though the number of households eligible for the program continues to exceed those receiving assistance, this funding has been a lifeline during the economic downturn and rising energy costs, helping to ensure that people do not have to choose between paying their energy bills and paying for food or medicine."
G/O Media may get a commission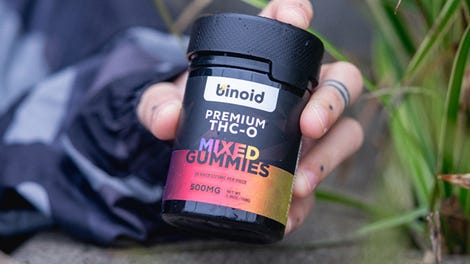 25% Off + Free Shipping
Binoid THC-O Gummies
The cut in funding in this legislation is just another example of the have-nots being shafted by the government.
Read more at the Huffington Post.
Like The Root on Facebook. Follow us on Twitter.