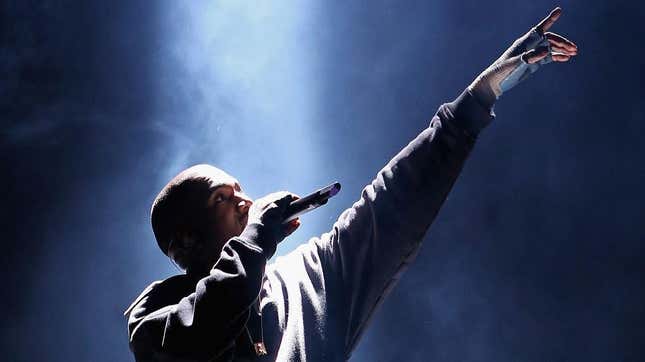 The time has finally come. After years of Kanye West being an absolute nuisance on social media, the Chicago rapper has decided to deactivate his Instagram account.
Grammys 2022: 10 Black Artists Who've Won Album of the Year
Ye shared the news on Tuesday, as he posted a screenshot on Instagram of himself filling out the form to temporarily deactivate his account. Shortly after, he followed through with his exit and as you can see when you try to look at his page, you get a message that reads, "Sorry, this page isn't available."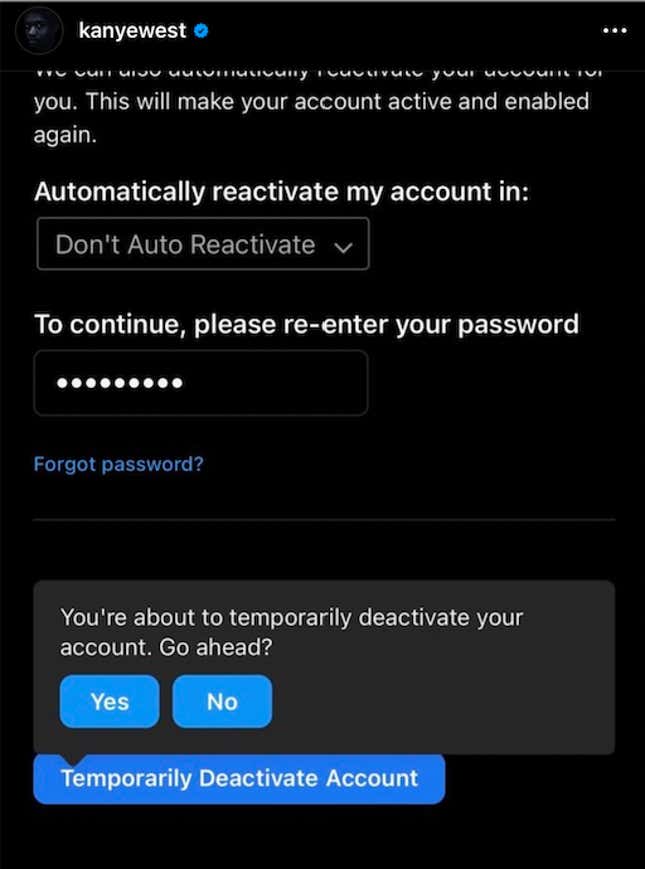 Kanye publicizing his deactivation is giving me big-time Robert "Grandad" Freeman energy from The Boondocks. Remember the episode where he thought it would be a good idea for him to announce he's deleting his Facebook account, on Facebook? Kanye is doing the same thing. But unlike Grandad, there will be millions of Kanye fans who actually care that he's deactivating his account. I won't be one of them though.
Social media seems to be one of Kanye's biggest vices. It's a playground for him to share his often misguided and ignorant opinions on just about anything. If he's the one that concluded that he needs a break from it, thank goodness.
What does this mean for Kanye?
Probably nothing, since this isn't the first time Ye has taken a break from social media. He did the same thing in October 2018 and September 2020. More than a year ago in March 2022, the Donda rapper was suspended from Instagram after he was using the social media platform to harass his ex-wife, Kim Kardashian, her boyfriend, Pete Davidson and former The Daily Show host Trevor Noah. Later in October 2022, Ye got his Instagram and Twitter accounts restricted after he made multiple anti-Semitic posts.
So if we pay any attention to Kanye's history from the past few years, he'll be silent for a while and return to proper form in a few months to rant about his next greatest endeavor.