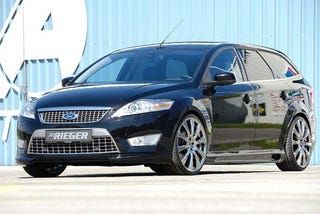 Detroit gets a bit of good news for a change.
Ford, in it's first nine months of the year has posted $1.8-billion profit, a $10.6-million dollar improvement from the 12 months previous. From the Detroit Free Press:
Even the company's long-struggling North American division reported a pretax operating profit of $357 million — its first profitable quarter since the first quarter of 2005. The company improved its cash position by $2.8 billion, ending the quarter with $23.8 billion in cash.

What's more, Ford said it "expects to be solidly profitable in 2011," excluding special onetime charges, "with positive operating-related cash flow."

Ford said a strong customer response to its new cars and trucks, cost reductions and improved results at its financing arm, Ford Motor Credit Co., contributed to the result.
Straight up, Detroit needed this.