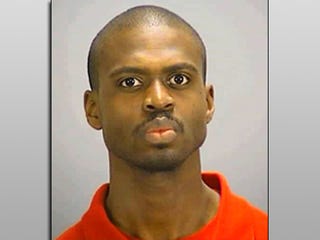 Harlan Porter was arrested and charged with public indency for stripping naked and walking the halls of a Morrow, Ga., school. The incident happened after school hours, so there weren't any students in the building.
From the New York Daily News:
Under questioning, he explained to cops that he "reached a new level of enlightenment" and that he "wanted everybody to be free now that his third eye was open," according to a Morrow Police Department report.
Despite losing his job, Porter expressed a desire to continue teaching, although "on a new level, with hands in the earth, gathering the essence and learning how to love one another and fully appreciate the spiritual realm."
Seven years ago, Porter was diagnosed with schizophrenia. It's sad to see the American school system lose a black male teacher, but we hope that he gets the help that he obviously needs.
Read more at the New York Daily News.
In other news: Detroit Couple Weds in a White Castle.