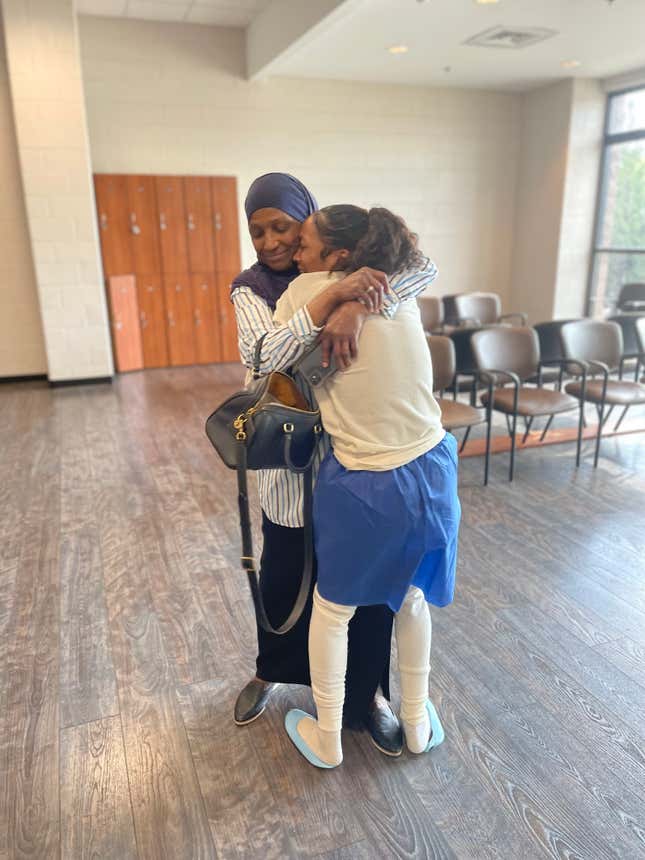 When police took Imani "Terri" Turner into custody late last month, it seemed unlikely she would ever get out. She was a Black woman accused of murdering her husband. And despite the years of documented abuse she'd suffered at his hands and her claims of self-defense, Turner, a criminal justice advocate, was well aware of how unfairly the system treats domestic violence survivors.
Small Town Horror: The Story of Nat Turner's Rebellion and Brutal Aftermath
But then something unexpected happened. In a preliminary hearing, Rockdale County, Georgia Chief Magistrate Judge Phinea Aten sided with Turner, 28, stating that the district attorney's office had no probable cause to bring murder charges and that she'd acted in self-defense.
The judge hadn't pulled her ruling out of thin air. Turner provided ample documentation of the abuse she allegedly suffered, including multiple restraining orders, 911 calls, and medical records of severe previous injuries, including a broken jaw. On the day of her arrest, Turner had finally built up the courage to leave him. But as is often the case, the violence escalated when she tried to escape.
Turner claimed that on Tuesday, March 28, her husband held her at gunpoint, forcing her to kill him in self-defense. She called the police and was held in a jail cell until April 5, when Judge Aten ruled she'd acted in self-defense. Upon her release, she was reunited with her five young children and her mother.
But just because Judge Aten released her doesn't mean she's free. As it turns out, the judge's decision doesn't prevent the Rockdale District Attorney's Office from seeking an indictment against her.
The Rockdale County District Attorney's Office told The Root that they had not made a final decision about whether or not to pursue murder charges against Turner. Meaning, despite the judge's assertion that she acted in self-defense, Turner could still be tried for murder.
Speaking after the decision, Turner's attorney said she's hopeful that the District Attorney's office will follow Judge Aten's lead in this case.
"We are grateful that Judge Aten allowed Imani to have a full hearing, heard a range of evidence, and in recognizing the evidence of Imani's right to stand her ground, stood for survivors of domestic violence," said Turner's Criminal Defense Attorney, Tanya Miller, in a statement. "We hope that District Attorney Johnson will take into account the well-documented history of facts in this case and see that Imani is, as we fully believe she is, the victim in this case."
Tejal Kothari, a member of the Essie Justice Group, where Turner and her mother both work, is calling on DA Alicia Johnson to side with Turner and acknowledge the trauma she experienced inside and outside of the justice system. Kothari says that what Turner experienced in jail only further traumatized the young mother of five.
"One officer who was a male, a white male investigator," says Kothari, "asked her to remove her clothes and photographed her without any female deputies present or without even having a female deputy."
Inside the courtroom, Kothari says the judge acknowledged some of the wrong-doings in this case, including the dismissal of her injuries by the DA's office because Turner didn't have apparent bruising, noting that bruising is often harder to detect on Black skin tones.
"Our hope," says Kothari, "is that [District Attorney Alicia Johnson] won't seek an indictment in this case and will allow Imani and her family, who are reeling from all of this trauma, to have some healing."