A black Georgia death row inmate is now turning to the Supreme Court, pleading for a new sentencing hearing, after learning that a white juror, who voted for the death penalty, used the n-word to refer to him, the Associated Press reports.
Kenneth Fults, who was sentenced to death for the 1996 murder of Cathy Bounds, has been trying for the past 10 years to get a court to consider evidence, found in the juror's affidavit, that racial bias robbed him of a fair trial, AP reports.
According to the report, Fults' lawyers got a signed statement from the juror in question, Thomas Buffington, in which he used the n-word twice while referring to the convicted inmate.
"Once he pled guilty, I knew I would vote for the death penalty because that's what that n—ger deserved," Buffington reportedly wrote in the signed, April 12, 2005, affidavit in the court record.
"During the course of the interview about his jury service, he made the statements reflected in the affidavit," Fults' lawyer, Lindsay N. Bennett, said, according to AP. "They caught the investigator completely off guard because she had no reason to believe prior to that time that this was the case."
G/O Media may get a commission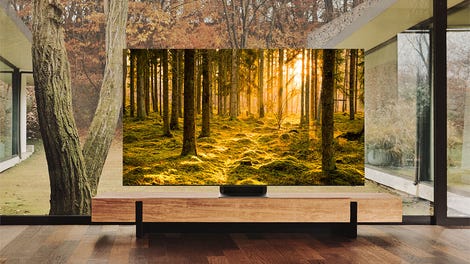 Up to 40% off
Samsung Smart TVs
Buffington, who died last year, also surprised the investigator when he agreed to sign the statement.
AP notes that state and federal judges have so far rejected Fults' appeal. According to the report, during the 1997 trial, Buffington reportedly told the judge and lawyers on both sides that he did not have any racial prejudices. Fults subsequently pleaded guilty to killing Bounds, who was shot five times in the back of the head. A jury then sentenced him to death.
According to AP, state judges have claimed that Fults waited too long to present the affidavit and did not say why the evidence could not be found earlier. As AP explains, federal judges usually defer to the state courts, unless the ruling is obviously in error. A federal trial judge and three appellate judges reportedly concurred that Fults did not make a strong-enough case to undo the state court ruling. 
"At this point, he has essentially reached the end stages of his legal proceedings with no court having assessed the substantive evidence in this case," Bennett said. The Supreme Court will be the end of the line.
Read more at Yahoo! News.