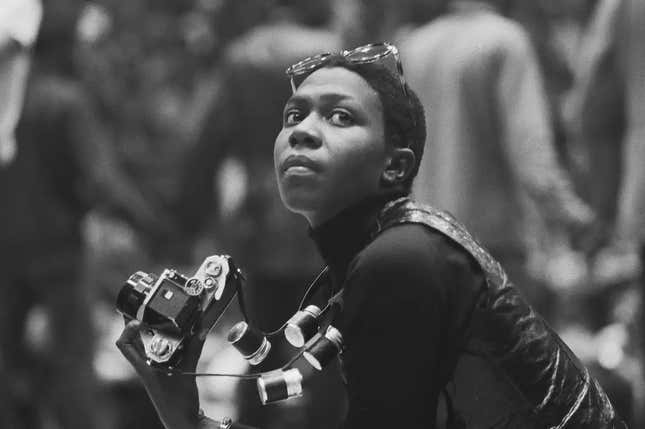 One of the most anticipated series of 2023 will chronicle the relationship between one of the most influential mother-son duos in Black culture. Per FX, the upcoming docuseries Dear Mama: The Saga Of Afeni And Tupac Shakur is a "deeply personal five-part series that defies the conventions of traditional documentary storytelling to share an illuminating saga of mother and son."

FX on Hulu's Tupac Docuseries, Dear Mama, Is Our TV Pick This Week
As an inspiring and polarizing figure, Tupac's highs and lows played out in the public eye. This has led some fans to wonder if they will learn anything new about their idol. According to Deadline, executive producer/writer/director Allen Hughes (The Book of Eli) told reporters at the Television Critics Association winter press tour that he tried to bring new revelations to the series.
"Wherever possible, we tried to find archival footage that hadn't been seen so there's a lot that we have in the five parts," said Hughes during FX's TCA presentation. "There's also audio that's never been heard. And not just some of his acapellas and vocals, there is a lot of stuff of Tupac from his baby years that had never been seen. For Tupac superfans, I believe that two of the most important things in the project is the never seen before. But most importantly, you get to understand why he made certain decisions."
A short teaser for the series reveals how Afeni's life as an activist influenced the messages in Tupac's music. The clip features a young Pac saying, "I'm most like my mom because I'm arrogant. Totally arrogant." Over the years, we've heard and seen so many people talking about the relationship between the rapper and his mother, it's way past time for us to get their story in their words.
Dear Mama premieres April 21 at 10 p.m. on FX and is available to stream the following day on Hulu.