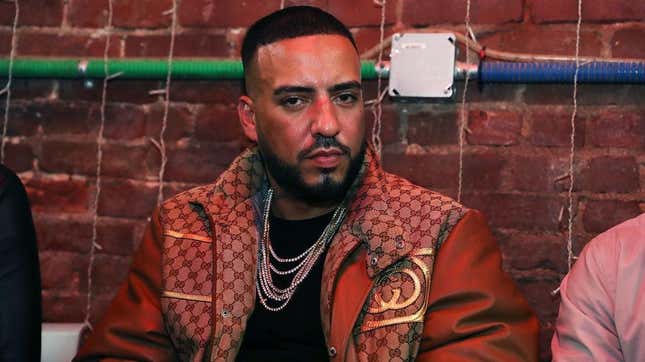 A day meant to be a fun music video shoot, turned out to be an evening filled with tragedy.
Small Town Horror: The Story Of A Black Teen Attacked By A "Missile"
On Thursday night, rappers French Montana and Rob49 were shooting a music video for their upcoming collaboration song that hasn't been released yet. While the two artists were filming the video outside The Licking restaurant in Miami Gardens, Fla., shots rang out which resulted several people being injured, including Rob49, according to NBC Miami.
The mayhem started just before 8 p.m. on Thursday. When Miami-Dade Police and Fire Rescue showed up, they found at least ten people injured, according to NBC Miami. CED Mogul, a rapper who was at the music video shoot, shared a video of French Montana and Rob49 in the backseat of a car filming the video just before the gunfire started.
Miami Gardens Police said the altercation started at a separate location but eventually moved to the restaurant where the music video was being shot and ended in gunfire.

More from NBC Miami:
Miami-Dade Fire Rescue reported 10 people in total were injured, with four taking themselves to the hospital and six being transported by ground and by air. The conditions of those injured was not released but no fatalities have been reported.
CED Mogul said the video shoot began behind KFC, where someone who was watching the video was robbed that night of their watch, keys and wallet. The music video crew later moved to The Licking where the shooting occurred, according to NBC Miami.
When asked about the incident by WSVN, Mogul said, "[He asked to] call his mother and see if we can get spare car keys and make sure, you know, he's OK, and then the gunshots went off. At least 13, 14, 15 gunshots. It was very rapid, it sounded like an assault rifle."
He continued, "I took off running, and I was looking back, but I was like, 'You know what? Let me just duck first, and then people started asking me, you know, 'Can you help me? When I realized people were asking for help, there was nothing you could do about it when you got shot."
It has not been specified if someone shot into a crowd of people or if shots were being exchanged between multiple shooters. Local police are still investigating and no arrests have been made, according to NBC Miami.