A formally homeless man allegedly tried to upgrade his single-room occupancy, or SRO, New York City lodging for a $1.5 million brownstone by scamming an 84-year-old woman out of her Harlem home. Multiple aliases and a forged city deed were used in the intricate plot, according to court papers, the New York Post reports.
Herny Rothenberg, who uses several aliases, found himself in big trouble after he banged on Jacqueline Hembrick's door last fall to throw her and her 62-year-old son, Kevin Hembrick, out of their home and they called the police. The New York City Department of Finance is now looking into the alleged fraudster.

"He got a bunch of alias: Henrique Nixon, Henry Israel, Rothenberg," a neighbor at the Harlem SRO where he lives told the Post. "He always carries a briefcase, wears a suit and tie, but he ain't got s—t going on. We all call him Mr. Wall Street. I know him from the shelter." 
According to the Post, Rothenberg transferred the title of the three-story brownstone in 2013, claiming that the property was left to Alexis Stanton, the "sole survivor" of Jacqueline Hembrick's deceased mother. The Hembricks' lawyer does not think Alexis Stanton exists and sued to kill the deed transfer, claiming that only Jacqueline and a 90-year-old brother are the immediate survivors.
As part of Rothenberg's plot to evict the 84-year-old, the Hembricks started getting multiple visits from police responding to emergency calls about a home invasion. The Hembricks had also gotten paperwork from the Department of Finance about incorrect filings in relation to the property.  
G/O Media may get a commission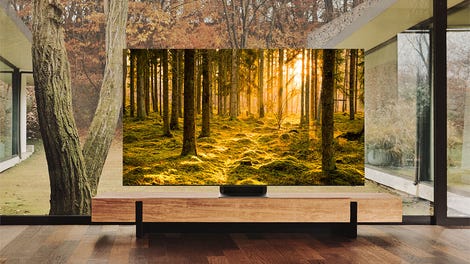 Up to 40% off
Samsung Smart TVs
Such schemes are common, according to a spokeswoman for the city's Department of Finance, who said that the department arrested 10 fraudsters like Rothenberg in the past year, the Post reports. The department has also made a number of changes to help prevent such fraud, including "introducing a bill in the state legislature to better protect homeowners from these criminals," the Post notes.
Read more of the New York Post.