Former NBA All-Star Gilbert "Agent Zero" Arenas publicly accepted Donald Sterling's attempt at an apology on Instagram.
Posting a picture of the embattled Los Angeles Clippers owner on his page, Arenas wrote, "I'll be the first to accept ur apology.
"As a man who's made a mistake or two in life I know how hard it is to look at your self in the mirror when you let so many ppl down but for anybody who can't and won't accept his apology u need to look in the mirror because were not perfect…forgiveness will destroy racism not more hatred," he added.
Of course, Sterling's Monday-night Anderson Cooper interview on CNN was the hot topic of the day as he attempted to apologize for that misguided speech in which he told girlfriend V. Stiviano to stop posing with black people and bringing them to games.
However, in his apology, the 80-year-old managed to insult another basketball star, Magic Johnson, accusing the philanthropist of not contributing anything to society before slamming him for his HIV status.
G/O Media may get a commission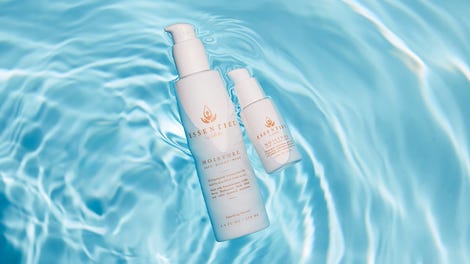 20% off
Essentiel by Adele
"What has he done, big Magic Johnson, what has he done? He acts so holy," Sterling said. "He made love to every girl in every city in America, and he had AIDS, and when he had those AIDS, I went to my synagogue and I prayed for him. I hope he could live and be well. I didn't criticize him. I could have. Is he an example for children?
"What kind of a guy goes to every city, has sex with every girl, then he catches HIV. Is that someone we want to respect and tell our kids about?" he added."I think he should be ashamed of himself."
So far, Arenas seems to be the only one giving Sterling a pass, but Johnson is due for his own interview with Cooper in a Tuesday-night segment.