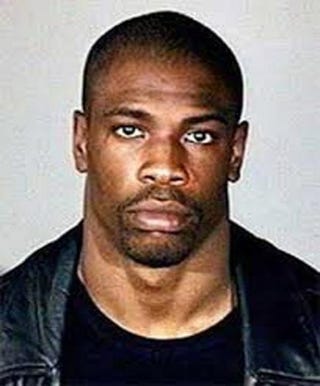 A judge has granted a motion that allows the Kern County, Calif., district attorney to reconsider whether to push for the death penalty against Lawrence Phillips, a former football star accused of killing his prison cellmate, USA Today reports. 
The district attorney's office was initially looking for a maximum of life in prison without parole when it filed first-degree-murder charges back in August, but prosecuting attorney Andi Bridges said that there was new evidence coming from the ongoing investigation, prompting the change, the site notes. 
"We felt that the evidence supported a filing of a 'lying in wait' special circumstance" that would permit the death penalty, Bridges told USA Today. That evidence, the district attorney's office said, suggested that Phillips waited until cellmate Damion Soward fell asleep before attacking him in April, ultimately causing his death.
Phillips' lawyer, Jesse Whitten, said that the motion referenced police statements from past criminal transgressions involving Phillips, who played with the University of Nebraska and also played in the NFL. Phillips is serving 31 years in prison for driving his car into three teenagers and assaulting an ex-girlfriend.
"They thought there was evidence that Phillips gets his ways," Whitten said. "There's not really any evidence to support that theory. But if that's what they want to allege, they can do that.''
Read more at USA Today.