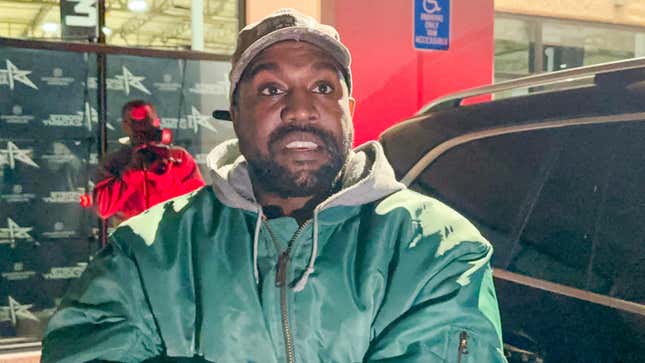 One of the former teachers of Ye's (the artist formerly known as Kanye West) Donda Academy that's currently suing him and the school for wrongful termination is speaking out.
Grammys 2022: 10 Black Artists Who've Won Album of the Year
In a new interview with TMZ, Cecilia Hailey divulged more alleged details on the "code violations" she and daughter/fellow plaintiff Chekarey Byers said were taking place at the school, including the fact that the children aren't getting graded properly nor learning about important factual events. She also said that parents who've enrolled their kids in the school need to be aware that it will be a difficult road ahead of them when trying to get them into a better school.
"They need to be aware that their children are behind and that they need to consider that it's gonna be very hard for them to be able to transfer their kids out of that school next year," Hailey began. "Or later because there is no grades. Which I think they know of, and they can't get transcripts. And that they're not getting what they need. They're absolutely not getting what they need."
She continued:
"The kids are being suppressed because of all the constant changes that go on at the school. We have something in place that's kind of called 'educate' that we haven't even been keeping up with. But since I've been there, there have been no report cards given to the students or progress reports. So because Donda's not accredited, you really can't get any documents from the school to show where you've been.

"We can tell you on things that we graded. But for it to be legitimately documented with the Department of Education, they don't have that. And so what happens is when kids do leave to go to another public or private school, they are then tested. And if they're gonna test them—if they come in at third grade level or fourth grade level and they're in the sixth grade—they're going to go in the third grade. Or they're going to be considered getting IDP or learning disabled because they're behind. But it won't be the child's fault that they're behind, it is Donda's fault."
Hailey then went on to allege that the kids did not learn about important historical events like the Holocaust nor did they have an African-American history class or engage in any celebration of Black History Month.
As previously reported by The Root, Hailey and Byers are suing the Jesus Is King artist and his school on the grounds that they were let go from their positions as teachers last month "in retaliation for reporting code violations." They also claim that they were "discriminated against based on their race and illegally had wages withheld or were repeatedly improperly paid."