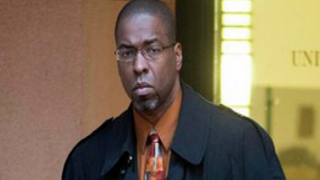 Jeffrey Sterling, the former CIA officer who was found guilty in January of leaking classified information to a New York Times reporter, was sentenced Monday to three-and-a-half years in prison by a federal judge, the Washington Post reports.
Sterling was convicted of leaking details about a U.S. operation to sabotage Iran's efforts to develop a nuclear arms program.
According to the Post, Sterling's sentence is a bit longer than what cases of this nature typically garner; because Sterling did not plead guilty and admit wrongdoing, the judge came down a bit harder on Sterling.
"If you do knowingly reveal these secrets, there's going to be a price to be paid," U.S. District Judge Leonie M. Brinkema said regarding the leaking of information as she delivered Sterling's sentence.
Sterling plans to appeal his guilty verdict and will remain out on bond until a federal court tells him when and where he should report to begin serving his sentence.  
A jury in January convicted Sterling of all nine counts he faced.
Read more at the Washington Post.