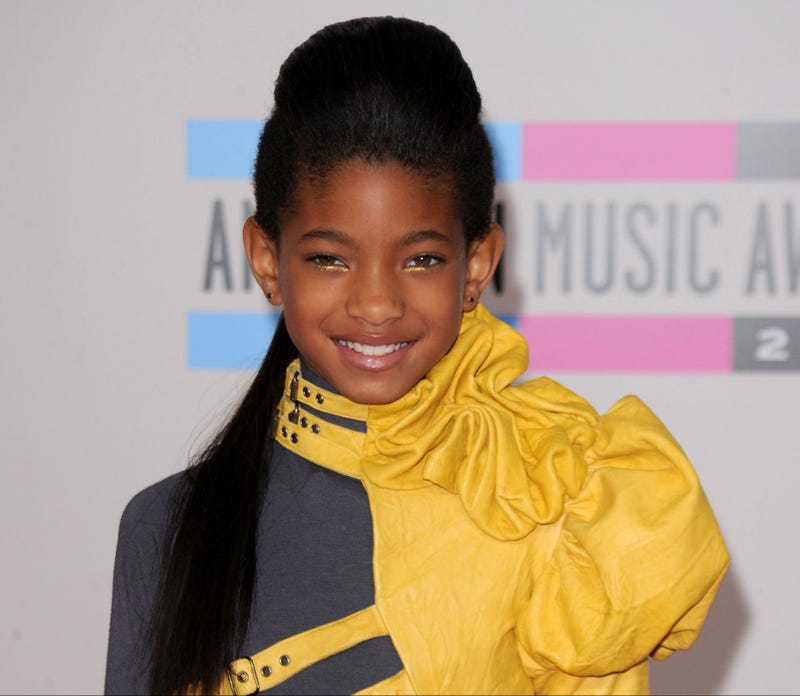 The AP is reporting that another of Will and Jada Smith's children will bring a fresh face — and new perspective — to an old favorite:
"Ten-year-old Willow Smith is set to play the title role in Annie.
"The film is being developed by Overbrook Entertainment, which the Smiths co-own, along with Shawn 'Jay-Z' Carter and Sony Pictures.
"Last year, 12-year-old Jaden Smith starred in a remake of The Karate Kid, which raked in $343 million worldwide.
"Sony's Columbia Pictures first brought Annie to theaters in 1982.
"The movie was based on the Broadway musical in which an orphan's life is transformed when she goes to live with the wealthy industrialist Oliver 'Daddy' Warbucks."
If she handles the task anywhere near as well as Jaden did in The Karate Kid, we want to know where to preorder tickets — for ourselves and for the kids in our lives who don't even know how lucky they are to see faces that look like theirs in these roles.
Read more at the Los Angeles Times.
In other news: Aretha to Halle: You Don''t Have to Sing to Star in My Movie.