Fun fact: I've been low-key lobbying for us, just once, to turn The Root 100 into a costume party, where all of the guests and honorees are expected to come as their favorite black historical figure or pop cultural reference. After all, our annual gala takes place close to Halloween—and it'd be an understatement to say that I love playing dress up.
That idea hasn't quite gained traction yet—at least, not in time for this year's Root 100 gala—but I've been living vicariously through the slew of Halloween costumes celebrating this year's most memorable moments in the culture. While it's true that every year's events, characters and personalities inspire costumes, this one feels especially ripe for flexing black excellence. After all, this is the year that gave us Black Panther, Beychella, and the breakthrough phenomenon known as Cardi B.
While many of these zeitgeist moments may seem predictable picks, they're also great ways to commemorate some great moments in an otherwise pretty rough year. (Speaking of which, thankfully, I've yet to see anyone throw on a MAGA hat and oversized slippers to play Kanye this Halloween. Let's keep it that way.)
So, what were the most costume-worthy moments of the year?
Black Panther
We knew Black Panther-inspired costumes were going to be huge this year, but what we're really loving is how incredibly rendered the recreations are. Just check out my colleague Michael Harriot's "M'Baque" (that "que" is for "Que Dog," by the way) costume above, which features his own purple and gold remix on the mask that made Winston Duke famous.
G/O Media may get a commission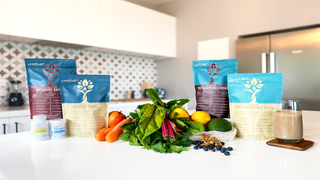 Frankly, we're holding our breath to see how the Black-ish cast pulls this off on Tuesday night's episode (the teasers look amazing), but we love seeing the recreations on those without a Hollywood budget even more! Not to mention the fact that these are also homages to legendary costume designer Ruth E. Carter's incredible (and hopefully Oscar-nominated) work on this film, so it's a double-black excellence win.
We said, "Wakanda forever!"
The Wiz
Speaking of black cultural zeitgeists: The Wiz may not be a 2018 phenomenon, but last week it celebrated 40 years since it premiered in 1978, and at least a few families rightfully felt it worthy of a tribute.
Granted, I'm biased, because this is my favorite film of all time (I saw it at age three—in the theatre), but seeing it recreated for Halloween is a spectacular reminder that it's beloved by generations. (Bonus points to the family below who not only nailed the costumes, but the iconic poses!)


Sorry to Bother You
One of this year's sleeper hits makes for some pretty entertaining recreations, as folks try to keep that same surrealist energy of Boots Riley's anti-capitalist fever dream, Sorry to Bother You. Cassius, Detroit and even Mr. _____ all make for excellent, easily identifiable costumes, originally created by black designer Deirdra Govan. Fun fact: For the most part, these looks can be reproduced with a couple of quick trips to your local vintage shop and drugstore, if you're still looking for last-minute ideas.
BlacKkKlansman
It's fair to say we hope we don't see a lot of white hoods walking around this Halloween, even if they're wearing leather jackets and holding up afro picks and Black Power signs. But there's one character who we think is a good look: Super-woke activist Patrice Dumas (played by Laura Harrier) is conscious and chic—and again, isn't hard to recreate, if you need a last-minute 'fit.
Nicki Minaj
Now, not everyone can pull off Nicki Minaj's notoriously risqué wardrobe, but there were a few contenders this past weekend who gave an admirable effort. We wonder if they'd get the endorsement of the self-proclaimed "Queen" herself? (Scroll through below to see the homages.)


Beyoncé
Beyoncé's been giving us Halloween-worthy looks for years, especially since Lemonade. But this year, Queen Bey really outdid herself. Between Coachella, her September Vogue cover, "Apeshit," and the immense array of lewks on her On the Run II tour, the possibilities were almost endless for the Hive to recreate this Halloween—and they did. Justine Skye even revived Austin Powers' "Foxy Cleopatra!"
Serena Williams
Who knew it only takes one iconic outfit to be the G.O.A.T.? Serena Williams' US Open comeback may not have ended the way she'd hoped, but at least a few fans are letting the phenom know that she's still number one in their eyes, by recreating her Virgil Abloh x Nike-designed tutu dress—and how much would we love to see that baby version on little Alexis Olympia this Halloween?


Cardi B
Has anyone had a bigger breakthrough year than Cardi B? If so, we can't imagine who—and though they weren't all high points (*cough* Fashion Week party *cough*), clearly they were iconic enough to inspire her countless fans to cement her pop cultural cred this Halloween.
In fact, while her performances and lyrics aren't always what you might consider "family-friendly," one thing that can't be denied is that the kids love Cardi—as evidenced by the number of adorable little ones happily rocking recreations of the new mom's recent looks.
Unfortunately, I'm staying home this Halloween, but should I get a last-minute invite, what iconic 2018 black cultural moment would I like to try? Well, of course, it would have to be something fashion-related, with a strong musical bent. Tell me, do you think I can pull off these brows?