While many are still speculating about whether it was Vice President Mike Pence who wrote an anonymous op-ed in the New York Times about the "resistance" in the White House, it's worth remembering who Pence really is—a man who has a pattern of neglecting the lives, issues and well-being of people of color.

A new report from Rewire News sheds light on one particular case, in which Pence, as governor of Indiana, actively neglected a predominantly black and Latinx town whose residents were suffering from high levels of lead and arsenic contamination.
According to Rewire, officials on the federal and state level knew about the contamination issues in East Chicago, Ind., an industrial town, since the 1980s. Still, it took them nearly 30 years to put the city on a national list of most-contaminated sites.
But it gets worse. From Rewire:
It took even more time for officials to act with any speed. Part of the reason may rest with a 2011 federal report that found there was no health threat from the air, water, or soil around the Superfund site. The Indiana Department of Environmental Management (IDEM) cited the findings of this report when Rewire.News asked about the agency's apparent failure to respond with urgency to the contamination. But in September 2016, Reuters found the report was based on flawed or incomplete data and was, in the words of one expert, "embarrassingly bad."
G/O Media may get a commission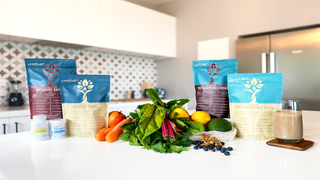 Meanwhile, the residents of East Chicago were suffering.
A new report (pdf) released August 2018 by the Agency for Toxic Substances and Disease Registry found young children in two contaminated East Chicago neighborhoods were three times more likely to have elevated levels of lead in their blood.
In one public housing unit built in the '70s, more than a quarter of children tested in a ten-year span (2005-2015) had lead levels "at or over the federal threshold for intervention," Rewire writes. Most of the children with elevated lead levels were black.
Children are most vulnerable to lead poisoning, but they weren't the only ones affected. One woman who spoke to the Rewire said she had lost 50 percent of her bone mass. Infant mortality rates in East Chicago are double that of the state's and many residents at one contaminated site are "too elderly, sick or poor to leave," writes the outlet.
The problems in East Chicago were brought to Pence's attention while he was campaigning alongside Donald Trump in 2016. At the time, Rewire writes, Pence promised that "his top priority remained serving the people of his home state."
But he never once visited East Chicago, despite officials imploring him to help. He did, however, find the time during the campaign to visit the predominantly white town of Kokomo, Ind., when it was hit by tornadoes.
When asked directly by East Chicago's mayor to declare a state of emergency in the city, which would give local officials access to funding to help confront the crisis, Pence refused, saying such a move was unnecessary "given the level of coordination among federal, state and local agencies," Rewire reports.
That didn't change until February 2017, when Pence moved to Washington, D.C., and Republican Eric Holcomb took over as governor of Indiana. Holcomb declared a state of emergency in East Chicago within a month of taking office.
The story of East Chicago is one that holds true across the country. Scientists and researchers are still uncovering more of the devastating physical and cognitive effects of pollution—many of which are long-lasting—but it's clear people of color disproportionately suffer from these conditions.
The combination of discriminatory housing policies and active neglect from government officials have been slowly suffocating black and brown people across the country. And it could very well get worse before it gets better.
Trump's White House has gutted the Environmental Protection Agency's budget and reversed Obama-era guidelines meant to monitor the impact of toxic chemicals on the environment. Soon, it will try to pull back regulations on coal-burning power plants, a move that may cause up to 1,400 premature deaths per year, according to the New York Times.