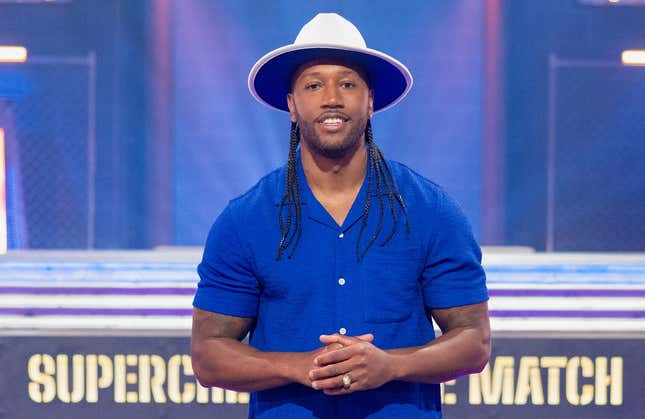 When you watch as much Food Network as I do, the competition shows start to run together. There's only so many times you can watch someone try to Beat Bobby Flay before it gets repetitive. However, fan favorite Darnell Ferguson is shaking up the format with the new series Superchef Grudge Match, premiering Tuesday, Feb. 7 at 9 p.m.

In the show, one chef calls out another so they can settle a rivalry. They aren't necessarily heated beefs, it's just one person wanting to prove they're better than the other. Ferguson spoke with The Root about how the personal nature of the competitors' relationship makes the grudge matches more entertaining, leading viewers to become more invested in the outcome.
"One person called out the other person. There's some reason why they called them out. The viewer will pick which person they feel they can relate to their story more," he told The Root. Am I going to side with the person who was the apprentice under the mentor? Who am I going to side with? I like his story. I understand his pain. I've been in that shoe before, I want him to win."
Ferguson feels that because everyone has someone they want to prove themselves against, it will draw the audience into the competition. He's not wrong. Just think about all those arguments about who makes the best mac and cheese, potato salad, or sweet potato pie.
"People will pick sides early once they hear why they're calling them out," he said. "We've all had a boss we wanted to go against. We thought we were better, they shouldn't have been above us. This show kind of settles all those scores."
The first episode features network favorites, Chefs Antonia Lofaso and Jet Tila, reigniting their Tournament of Champions rivalry. During last season's competition, the two tied in every category, with Jet winning the rematch by one point. Antonia has called him out, so they can finally put this feud to rest. On Grudge Match, winners receive $10,000, a prized knife from the loser—the culinary equivalent of taking your opponent's sword—and of course, bragging rights until the end of time. These matchups all feature chefs who know each other well, so you have to use your knowledge of them and your skills to beat them.
G/O Media may get a commission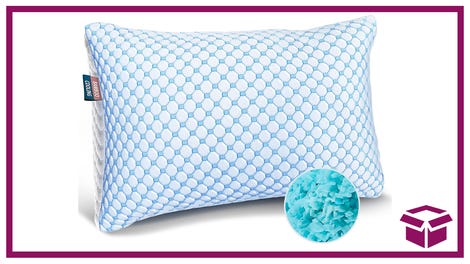 23% off
Nestl Cooling Pillow - Queen Size
"Someone told me you don't win anything if we don't have a chance of losing nothing. In this show, everybody brings something personal for them and they have something to lose. Whereas usually, the only thing you lose is you didn't get the money. You didn't have the money before," Feguson said. "But this show, you have to bring something to the table. And I liked that aspect of it because it makes it personal. You can see that the chef's care about what they brought. They also know that other chef and we gave them an opportunity to throw them off."
Darnell is no stranger to Food Network competitions, as he also regularly appears on Guy's Grocery Games, Chopped and Tournament of Champions. However, for him, it's less about winning the contest, and more about improving his culinary craft.
"What happens in culinary competitions is every time I competed, I came back a better chef," he said. "That's why I love competing so much because it makes me come back when I get done and go 'OK let's turn things up a little bit now.' I've grown as a chef through competition, more than anything in the last six, seven years I've been doing this."
Superchef Grudge Match, hosted by Darnell Ferguson, premieres Tuesday, Feb. 7 at 9 p.m. on Food Network and discovery+. He can also be seen co-hosting Worst Cooks in America on Sundays at 8 p.m. on Food Network.