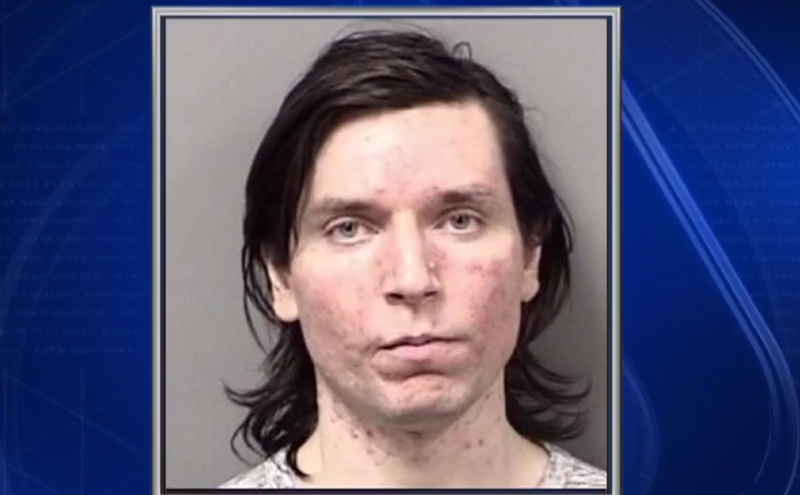 A Florida mother was seen on video trying to wrestle her daughter from the arms of an abductor while the pair shopped inside a Citrus County Dollar General store Tuesday morning moments before the fleeing suspect was arrested by an off-duty deputy, Fox 13 reports.
The suspect, identified by authorities as Craig Bonello, snatched the teen while she was standing right next to her mother around noon Tuesday, officials say. Surveillance video shows the girl's mother grabbing at the girl and pulling back in a tug-of-war as she tries to save her daughter from the would-be kidnapper.
Bonello, 30, finally released the girl and made a run for it but was ultimately caught by an off-duty deputy who was entering the store to do some shopping of his own, police say.
"In my 10 years on the road, I have never seen anything like this," Sgt. Craig Callahan told the news station. "He truly intended to abduct this child right in front of everyone in the store."
According to the report, Bonello has been arrested several times before, most recently in February for trespassing. He is now facing charges of kidnapping and child abuse.
"We are very fortunate our deputy was there as quickly as he was. We are very fortunate that the mother had that motherly instinct and did what she did," Callahan said. "She may have saved her daughter's life today. I don't exactly know a motive, but I know it wasn't a good one."
The mother and daughter were uninjured in the incident, though both were shaken by what occurred. The victim has been offered counseling, Fox 13 reports.


Read more at Fox 13.