According to the Department of Defense, the former top military aide to Defense Secretary Ashton Carter used his government credit card at gentlemen's clubs in Korea and Italy last year, the Los Angeles Times reports.
It is alleged that Army Major Gen. Ronald F. Lewis engaged in excessive drinking at the Candy Bar in Seoul, Korea, and the Cica Cica Boom bar in Rome, running up nearly $3,000 in charges.
In a 51-page report released by the Pentagon's inspector general on Thursday, Lewis is accused of making a false statement, misusing a government travel charge card, and carrying out conduct unbecoming an officer and a gentleman.
Lewis, a married father, is a veteran commander and attack helicopter pilot. He was Carter's top uniformed aide at the Pentagon until the scandal broke.
"As I said when I first learned about allegations of misconduct against Maj. Gen. Lewis and removed him as my senior military assistant, I expect the highest possible standards of conduct from the men and women in this department particularly from those serving in the most senior positions," Carter said in a statement. "There is no exception."
G/O Media may get a commission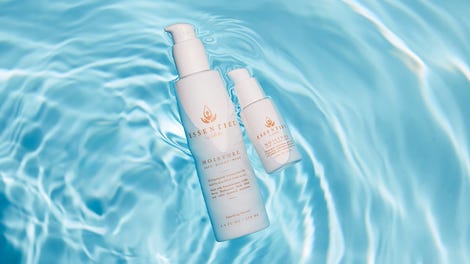 20% off
Essentiel by Adele
The report said that Lewis disagreed with its conclusions, criticized the Pentagon's investigation and disputed some of the facts, but that he was aware of his mistakes, errors in judgment and perceptions he may have created.
According to the report, on a visit to Seoul in April, Lewis charged $1,121.25 and an 81 percent tip at the Candy Bar club, which is located in an area that is off-limits to U.S. military personnel because of prostitution, drugs and underage drinking.
When investigators showed the charges to Lewis, he denied ever being there and called Citibank to have the charges removed from the card. Although the bank complied, investigators determined that Lewis was lying.
In October, Lewis was on official travel with Carter. According to the report, he used his government-issued credit card at the Cica Cica Boom club, which advertises, among other things, lap dances.
Lewis told investigators that he tried to pay his $1,755.98 with his debit card, but it was not accepted, so he, accompanied by a club employee, went back to his hotel to get his government-issued card to pay the bill.
"I left [the club] with a big bill and they wanted to make sure I came back and paid it," Lewis told investigators. "It had to be put on my government card in order to have this bill cleared."
Lewis is also accused of misconduct toward a female soldier during a trip to Palo Alto, Calif., in August 2015.
The matter has been referred to the Army for discipline. Although Lewis was fired from his position in November when allegations of misconduct first surfaced, he is still a member of the Army. CNN reports that disciplinary action could range from a letter of reprimand that would end Lewis' promotion opportunities or assignments—effectively ending his military career—to a decrease in retirement pay from the military upon his departure from the Army.

Read more at the Los Angeles Times and CNN.