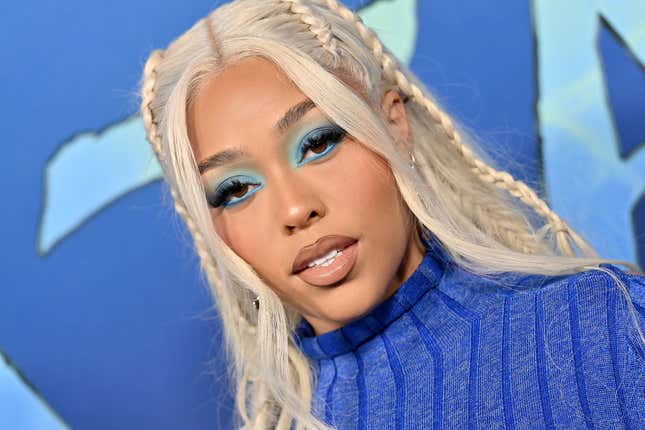 Jordyn Woods is out to prove that she's more than just Kylie Jenner's former BFF. On January 23, she dropped her new clothing line, Woods by Jordyn, which she describes as "an authentic clothing brand made for every shape, size, and color." The line launched with three mesh bodycon dresses, the Kai, Luna and Sage, each retailing for $123.
Georgia Nurses Thought It Was Smart To Mock Patients on TikTok
But one style influencer didn't think the dress lived up to the hype or the price point, and she made her feelings plain in a series of now-viral review videos. Stella Williams is known for reviewing fashion and beauty products for her over 457,000 TikTok followers. And she had no problem giving her honest opinion on Woods' new line.
During her first unboxing video, Williams seems to be really excited, calling the dresses cute and planning photo shoots in them. But after taking a closer look and trying them on, her opinion quickly changed.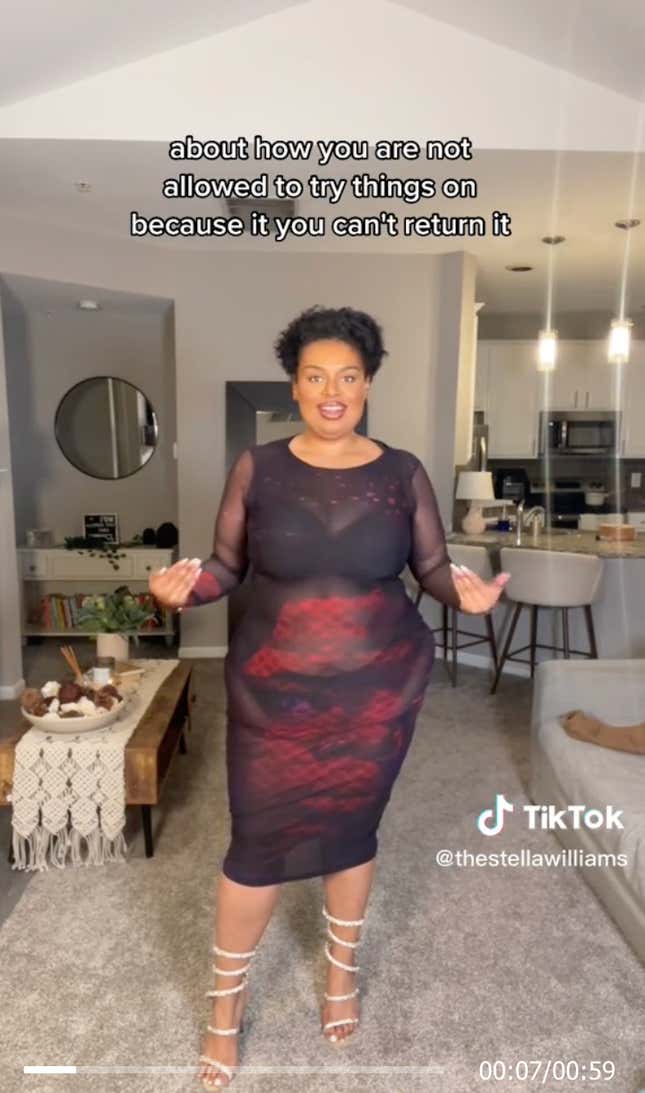 "I gotta be so real on this one. It's so bad I just unfollowed the brand," she says. She goes on to call Woods' line a "cash grab" and compares it to the clearance section of Shein (ouch!). Williams zeroes in on the "unfinished stitching" in the sleeves, which users quickly pointed out is a raw edge rather than a bad sewing job.

Some in the comments thanked Williams for sharing her unfiltered opinion. One user wrote, "Girl thank you for saving our coins." While others accused Williams' review of being more personal than professional. One commenter wrote, "I don't know, you have about 6+ videos about Woods by Jordyn where you go in on her. The way you are reviewing it seems like she just stole your bf."
Woods kept it classy with her response to Williams' review, even asking for suggestions on ways she can improve. "When you're not mass-producing clothes, especially in this day and age, it costs a lot more money to make. But I do appreciate your constructive criticism," she said. "I would love to hear what brands provide the quality mesh that you are looking for and ways that I can improve, and we can continue to grow together."
It's important to note that other TikTok reviews gave more praise than criticism. One reviewer said, "Jordyn did her thing with this dress. I give it a 10 out of 10."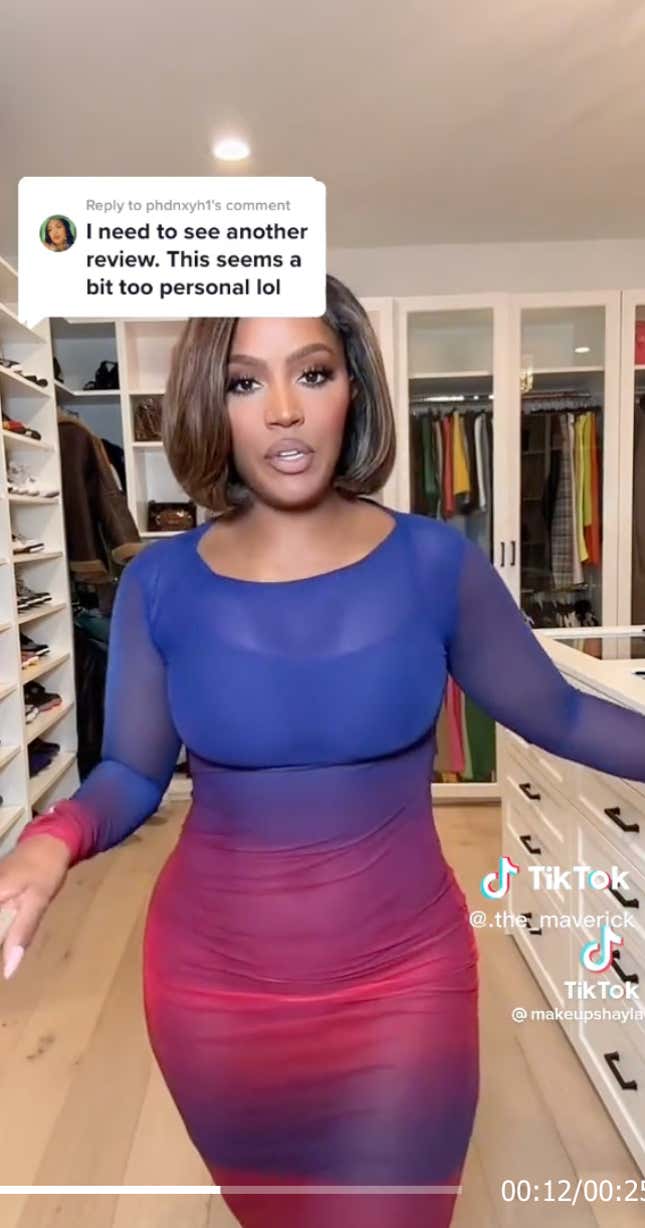 But Williams is defending her comments saying she intends to keep on keeping in real for the sake of her followers. "My first priority is protecting the wallets of those who watch my reviews on consumer goods," she said in an interview with INSIDER. "People are sick of sugar-coated reviews and celebrity cash grabs, especially when these millionaires have the resources to make quality products," Williams told Insider. "I sense pages like mine will see an increase in following as people start to see through the smoke and mirrors influencers are giving for PR, sponsorships, and the likes of big brands."

The moral of the story is, fashion influencers can help you decide what's hot and what's not. But take their reviews with a grain of salt. You never know what's behind their "honest" opinions.