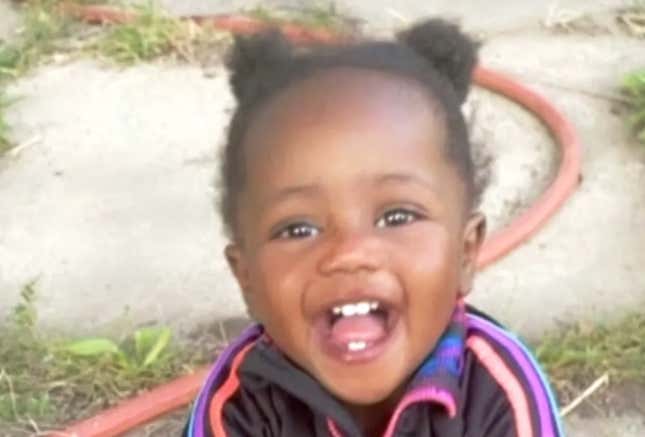 The weather was reaching 100 degrees on Monday in Omaha, Neb. In that scorching heat, a 1-year-old baby girl died after being left behind in a daycare van. It's unclear how long she was trapped inside but by the time she was rescued, her body was even hotter than the temperature outside.

Cedric the Entertainer Shares Details Of His First Crime Novel & Tackles Our Random Rapid Fire Questions
Ra'Miyah Worthington was driven to Kidz of the Future Child Development Center II the morning of August 21 along with eight other children but she never made it inside. According to WOWT, the driver, Ryan Williams, was trying to get a young boy who didn't want to get out of the van to exit the vehicle. However, after the child's episode, Williams didn't complete his sweep of the van to ensure every child was removed, leaving Worthington behind in the sweltering heat.
The report says she was discovered by Williams around 3 p.m. and officers and medics were called to the daycare. Court documents say she was stuck inside the van for five hours, though, her mother believes it was even longer than that.
"My thing is how can you forget a kid that you yourself put into the vehicle, but you took the other two off? How do you forget one when you take two off the van? How did you forget my baby?" said Rianna Worthington, via WOWT.
The girl had a 109 degree fever by the time she arrived at the hospital and was pronounced dead shortly after.
Read more from The News & Advance:
Prosecutors charged the van driver, Ryan Williams, 62 of Omaha, on Tuesday with a felony count of child negligence resulting in death, which carries a sentence of up to four years in prison. A bond hearing for Williams was set for Wednesday morning. Online court records didn't yet list an attorney who could comment on his behalf, and a phone listing was disconnected.

"He was responsible for getting those kids inside," said Douglas County Chief Deputy Attorney Brenda Beadle. "That little girl was in that van between five and six hours with the temperature outside reaching nearly 100."
The Nebraska Department of Health and Human Services told WOWT state officials issued an emergency order to shut down the daycare center as the investigation into the girl's death proceeds. The death came as health officials issued a warning regarding a heat wave and possible heat-related illnesses ahead of this week.
This year, KidsandCars reported 15 children under the age of 14 lost their life to being stuck in an overheated vehicle.