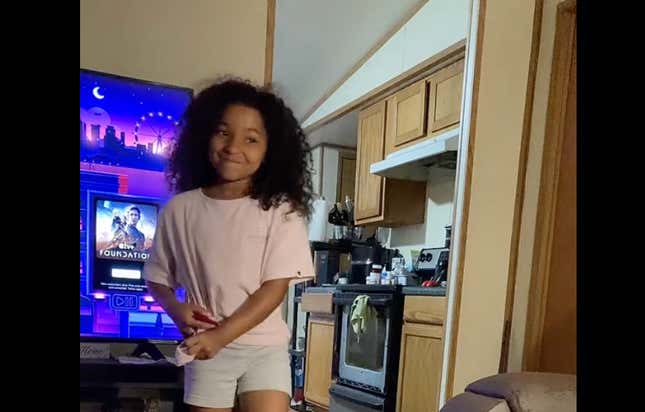 Updated as of 8/25/2023 at 5:00 p.m. ET
The autopsy results for 8-year-old Jenesis Dockery are finally in but leave us with more questions than answers.
Small Town Horror: The Story of a SWAT Team That Set A House Ablaze
According to ABC11, the medical examiner said the 11-year-old son of the babysitter dropped his mother's gun, causing it to go off and shoot Dockery. Her cause of death was a gunshot wound to the head by the .25 caliber handgun. However, her manner of death was left undetermined. The report said there isn't enough evidence to make a decision, let alone suggest the pre-teen intentionally shot the girl.
As of now, he's in custody of the Department of Juvenile Justice facing manslaughter charges, the report says.
The Fatal Shooting
Fon Dockery said his 8-year-old daughter, Jenesis, and her 5-year-old sister were dropped off at a family babysitter's house on July 25 in Cumberland County, Nc., per ABC News. Within the hour she was dropped off, Dockery received a call from the sitter that Jenesis had been shot in the head by the sitter's 11-year-old son. She died two days later, just before her birthday. By Aug. 11, the sheriff's office executed a warrant for the juvenile's arrest and charged him with manslaughter and larceny of a firearm.
It's still unclear at the moment how the boy even ended up with the firearm given how quickly the incident occurred but that's seems to be the question for every other incident where a child ends up with a gun. It may honestly be more common than we know.
Read more from a 2022 report by the American Academy of Pediatrics:
About 1/3rd of American children live in homes with firearms, and of these households, 43% contain at least 1 unlocked firearm. Thirteen percent (13%) of households with guns contain at least 1 firearm that is unlocked and loaded or stored with ammunition.
Laws reducing child access to firearms, which primarily require safe gun storage, are associated with lower overall adolescent suicide rates. The presence of a firearm at home increases the risk of suicide even among those without a previous psychiatric diagnosis.
Like counseling on seat belt use or pool safety, counseling parents on firearm ownership and safe storage practices is important and helps mitigate the risk of death and injury to children.
In controlled studies, individuals who received physician counseling were more likely to report the adoption of 1 or more safe gun-storage practices.
A study from Inquiry Epidemiology found that children often perceived guns as a toy or believed it was unloaded, leading to an accidental death. Often, the firearms were left no only accessible but also unlocked. The study also found the shooters are friends of the victims.
North Carolina alone has a sinister trend of children being accused of gun crimes. According to ABC 11 News, over 5,400 children have faced a juvenile petition for weapon-related offenses. Just before this incident, two weeks ago, police say a 10-year-old boy shot and injured his one-year-old brother.
These tragedies are also on a national scale. At the top of this year, a 6-year-old boy climbed on top of his mom's dresser, took her firearm from her purse and shot his teacher in Virginia. The latest shooting occurred in Jacksonville, where a 9-year-old accidentally shot a 6-year-old boy, per News4Jax.
Only 31 states have placed restrictions on gun accessibility. Who knows how many other children are casually exposed to a firearm without knowing it's a deadly weapon?