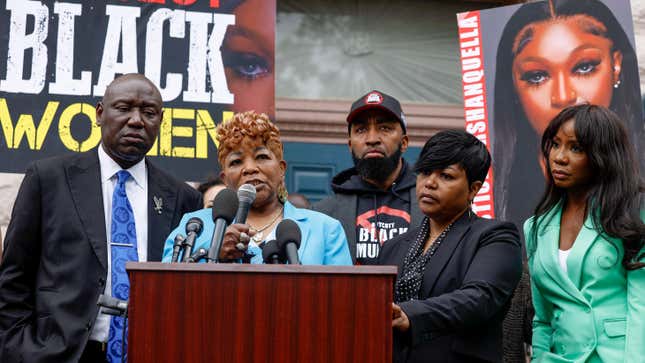 Tubi and their series Street Legal are under pressure from the family of Shanquella Robinson to stop allegedly using her death for views. A cease-and-desist letter was served to the crime show, stating that Robinson's likeness was used but her family and those who oversee her estate never gave their permission to do so.
The episode entitled "Frenemies" is from Season 2, Episode 2 of Street Legal and contains the description: "Within 24 hours, a group of friends traveling to Cabo, Mexico, for a birthday celebration turns into a crime scene, and everyone has a different story. Are they friends or enemies?"
The cease-and-desist letter states: "We must express our profound dismay at the distressing misrepresentation and unauthorized use of Shanquella's identity and the events surrounding her tragic passing."
In addition, the letter explains that the network "covertly exploited" Robinson and that their actions are infringing upon the family's legal rights to publicity. They want the episode removed from Tubi, a public apology issued and the Robinson to be compensated for the suffering caused by the harmful depiction.
"This unauthorized use has caused significant emotional distress and harm to the Robinson family, as it has dredged up painful memories and portrayed our loved one in a manner that is inaccurate, disrespectful, and damaging to her reputation," the letter read.
As reported by The Root, Robinson died in Cabo San Lucas, Mexico, nearly a year ago on a birthday trip with a group of her supposed friends. Though foul play was suspected, no arrests were ever made.