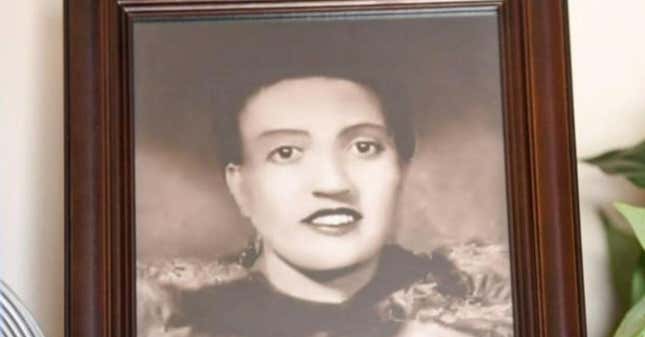 The family of a Black woman has finally reached a settlement in a 2021 lawsuit with the biotech company they say used biopsied cells that were taken without her permission over 70 years ago.
Tackling A Black Maternal Health Crisis & Embracing Reproductive Justice | The Root Institute
Henrietta Lacks' family was seeking restitution from Thermo Fisher Scientific, the company they say has been using her cells in medical research for decades. And they enlisted the help of high-profile civil rights attorney Ben Crump in July 2021 to help plead their case. The details of the settlement have not been disclosed as of this writing.
"Each time that there is a regeneration of, and selling for profit and commercialization of these cells, the statute of limitations starts all over again," Crump said in a 2021 statement.
Henrietta Lacks received treatment at Baltimore's Johns Hopkins Hospital for cervical cancer in 1951. After her cells were biopsied and sent to another lab for testing, doctors noticed they were doubling daily rather than dying – something they had never seen before.
The mother of five passed away in 1951, but doctors continued to use her cells to learn more about how viruses work without testing on humans. Nicknamed "HeLa" cells, they played a critical role developing the polio vaccine as well as the COVID-19 vaccine. But the Lacks family says they haven't received a penny for their use.
"The family has not received anything from that theft of her cells, and they treated her like a specimen, like a lab rat, like she wasn't human, with no family, no babies, no husband that loved her," said Henrietta Lacks granddaughter, Kimberley Lacks in 2021.
For their part, Johns Hopkins maintains that they did not profit from the use of Ms. Lacks' cells.

"Johns Hopkins Medicine celebrates and honors the incredible contribution to advances in biomedical research made possible by Henrietta Lacks," a spokesperson said in 2021. "Johns Hopkins never patented HeLa cells, and therefore does not own rights to the HeLa cell line. Johns Hopkins also did not sell or profit from the discovery or distribution of HeLa cells."