We all know rappers tell tall tales about a lot of things, from the alleged life of crime they lived before they made it big or what they would do if they saw the cops. (No one's going to shoot a cop for real. Come on.) And no subject is more popular to lie about than how much money they have.
Exaggerating one's wealth is a tradition in hip-hop. It's been going on for so many years that even when some rappers' real net worth has been exposed, they've passed off their exaggeration as nothing more than faux empowerment, the embodiment of the old saying, "Fake it till you make it."
But just how much are these rappers faking it? Bloomberg Businessweek took it upon itself to answer the question in the form of a chart. 
Inspired by a Jay-Z lyric on "Versus," a song from his new album, Magna Carta Holy Grail, Businessweek fact-checked the fortunes of 12 rappers. From Pitbull to Gucci Mane to Nicki Minaj, Rick Ross and even Jay-Z himself, the article takes one of their lyrics in which they boast about having a certain amount of money. Then Businesweek cross-referenced data made available from "The Forbes Five: Hip-Hop's Wealthiest Artists" to get the rappers' actual net worth.
The end result is a chart that exposes not only who is lying about their money but by how much.
G/O Media may get a commission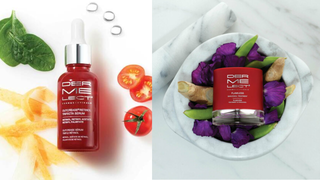 Save $19
Retinol Renewal Kit
Read more and see the chart at Bloomberg Businessweek.
Like The Root on Facebook. Follow us on Twitter.

Jozen Cummings is the author and creator of the popular relationship blog Until I Get Married, which is currently in development for a television series with Warner Bros. He also hosts a weekly podcast with WNYC about Empire called Empire Afterparty, is a contributor at VerySmartBrothas.com and works at Twitter as an editorial curator. Follow him on Twitter.