Advertisers on Facebook are able to use an ad-targeting system that allows them to exclude black, Hispanic and other ethnicities from seeing ads.
According to a report by ProPublica, the social network allows advertisers to target users by their interests or backgrounds but also includes an option to exclude what it calls "ethnic affinities." Federal law prohibits ads that exclude people based on race, gender and other sensitive factors in housing and employment, but ProPublica was able to purchase an ad targeting Facebook members who were house-hunting that excluded African-American, Hispanic and Asian-American users.
ProPublica showed Facebook's racial-exclusion options to civil rights lawyer John Relman, who said, "This is horrifying. This is massively illegal. This is about as blatant a violation of the federal Fair Housing Act as one can find."
According to the Fair Housing Act of 1968, it is illegal to "make, print, or publish, or cause to be made, printed, or published any notice, statement, or advertisement, with respect to the sale or rental of a dwelling that indicates any preference, limitation, or discrimination based on race, color, religion, sex, handicap, familial status, or national origin."
G/O Media may get a commission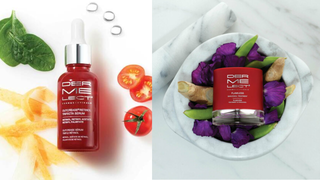 Save $19
Retinol Renewal Kit
Additionally, the Civil Rights Act of 1964 makes it illegal to print or publish notices or advertisements that indicate a "prohibited preference, limitation, specification, or discrimination."
According to ProPublica, Facebook allows advertisers to target ads based on personal data the company has collected on its users. The company says that its policies prohibit advertisers from using the targeting options for discrimination, harassment, disparagement or predatory advertising practices.
"We take a strong stand against advertisers misusing our platform: Our policies prohibit using our targeting options to discriminate, and they require compliance with the law," Steve Satterfield, privacy and public policy manager at Facebook, told ProPublica. "We take prompt enforcement action when we determine that ads violate our policies."
Satterfield said that Facebook began offering the "Ethnic Affinity" options within the last two years, and added that "ethnic affinity" is not the same thing as race, which is something Facebook does not ask its members about. Facebook members are assigned an "Ethnic Affinity" based on pages or posts they have engaged with on Facebook.
ProPublica asked Facebook why "Ethnic Affinity" was included in the "Demographics" category of the ad-targeting tool if it's not a representation of demographics, and Facebook responded by saying that it plans to move "Ethnic Affinity" to another section.
When asked why ProPublica's housing ad that excluded minorities was approved 15 minutes after they placed the order, Facebook declined to respond.
Read more at ProPublica.