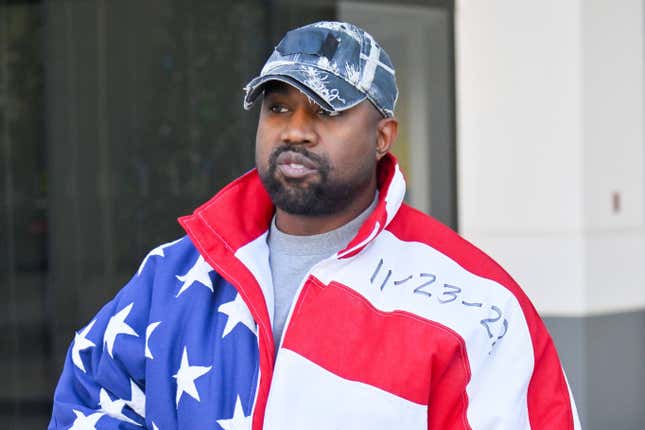 In February, we told you about an upcoming BBC documentary about Ye (a.k.a. the rapper formerly known as Kanye West) aptly titled We Need to Talk About Kanye. Now, it looks like we have a better idea of when and what we can expect.

Making Love Songs: The Story Behind Dionne Warwick's "I Say A Little Prayer"
Per Variety, the doc is slated to premiere on BBC Two later this year and will be centered around all the controversial happenings the Donda rapper was responsible for, particularly "Ye's controversial campaign to run as a candidate in the 2024 U.S. Presidential election at a time when his behavior has sparked outrage and a re-evaluation of his place in popular culture." By "behavior," they're more than likely referring to the slew of anti-Semitic comments made by the rapper in the last several months.
British and BAFTA- winning investigative journalist Mobeen Azhar will be the frontman for the new doc and will peel back the layers on how a once beloved rap legend and pop culture icon devolved in his status and standing with fans and entertainment at large.
"We all know Kanye as a complex global celebrity and musician, here Mobeen digs further inside his complicated psyche and reveals why he is a fascinating figure–both loved and loathed in equal measure," said Jonathan Ford, managing director at Abacus Media Rights, the company behind the doc.
Though there's no word on whether or not We Need to Talk About Kanye will be bought by the U.S., this forthcoming feature marks the third documentary about the "Power" rapper in the last year alone. In February 2022, Netflix released the three-part docuseries, jeen-yuhs: A Kanye Trilogy. Later that year, he himself released his own 30-minute documentary—which left many in confusion as it did nothing to address his recent scandals and ended up being a nonsensical and somewhat chaotic peek into his life.
Here's hoping that this new doc will bring more value and insight.