Kofi Siriboe is easily the bae of anyone who is attracted to the male species. Kofi knows he's bae. Kofi also loves black women, fully, unapologetically and relentlessly.
It's clear in the way he treats his momager (who happens to be a friend of mine), Koshie Mills. When he speaks to her, his voice is earnest and his gaze is full of attention and intention. I told her that if I could have a son grow up and be like Kofi, I'd seriously consider children. But in real life, I just want to marry her son, or at least a man like him.

The way Kofi pays attention and special care to his mother is the same way he looks at black women as a whole. It's soul-stirring. It's butterfly-inducing. It's almost like no one else in the room matters. His attention will give you a glimmer of hope that maybe, just maybe, you could actually be the girl on his arm. How dare he?!

I've had the pleasure of meeting Kofi many times, interviewing him often about OWN's instant classic, Queen Sugar, or the movie Kicks. We've spoken on red carpets from New York to Los Angeles, and soon I'll be in his regal presence again for the summer comedy Girls Trip. Yes, I am a lucky woman.
When I see Kofi, I hear Alicia Keys' "You Don't Know My Name" playing in surround sound—from the melodic falsetto part to the breathy, raspy breakdown. It feels like oooooh. He's got me feeling all crazy inside. If he wanted the hot chocolate from the song, I would make sure to give him milk and cream and not water, just like Alicia did.
G/O Media may get a commission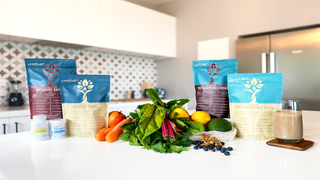 The opportunity not only to chat (repeatedly) with everyone's man crush Monday through Friday, but also to connect with him, is not missed on me. I stew in the afterglow every single time.
In my last two interactions with Kofi, one of which was over this past weekend at the American Black Film Festival in Miami, he proved that his sex appeal knows no bounds. Let me explain.

Being a sex symbol isn't as easy as Rihanna, Idris Elba or Morris Chestnut makes it seem. Beyond constantly being sexualized, a sex symbol's interactions with us mere mortals are often objectifying. I could see that depleting anyone's energy quickly and maybe even leading him or her to put up a wall. Watching Kofi lean into his sex symbol status has been interesting. He leans into it, as opposed to creating a wall.
Kofi walks into any room and is automatically the center of attention. He revels in it, making his intimidating eye contact with every woman he sees, specifically black women. He seeks us out, looks into our eyes, listens to us gush over his good looks and good heart. He takes countless pictures with us, he hugs us, holds us and without hesitation kisses our cheeks. He admires dreadlocks; full, round rear ends; and legs for days.
He steps back, takes a look at you, offers you a compliment through those perfectly white teeth and laughs with you as if you're actually his girl. It's maddening! But it's also endearing. I don't want to open up and unpack the gigantic can of worms that is celebrity men who leave black women in their dust. But knowing Kofi isn't like that is heart-melting.

Mind my reaction in the above Instagram post. Yes, I was melting from the inside out, but I've done this song and dance with Kofi before. His ability to make you feel like the only woman in the room is indeed a prize, but eventually, your brain realizes that you can't actually have Kofi. He's only a borrowed piece of perfectly chiseled chocolate. This. Is. Frustrating.
I thought I was special, and then I watched him literally connect to every black woman he passed by at the party. With each excited hug, kiss and linger, my heart dropped, knowing that Kofi was just being Kofi—charming, kind and sincere. Sigh. In the back of my mind is a repetitive mantra: Kofi Siriboe cares about black women.
Kofi knows he's bae, and that's the most dangerous bae of all. I don't think Kofi has bad intentions when it comes to all of our hearts because I know for sure that he wishes he could love every girl in the world. But Kofi needs to stop selling us (or me) these hopes and dreams wrapped in tight hugs and juicy kisses.
Trolling never felt so good, though.