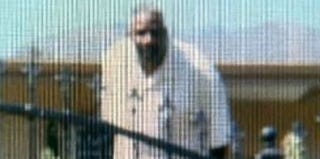 Richard Bradford was sentenced to life in prison for first-degree murder in 1971, paroled in 1978 and disappeared in 1980. Well, he didn't really disappear — he just lived under the name "James Edward Heard," purchasing several California properties, including a drug-rehabilitation facility.
Now, the Huffington Post reports, California corrections officials have finally caught up with the parolee who eluded them for more than three decades.
Guess how it happened? Agents saw Bradford and his wife leave their home and followed them to the Home Depot, where they caught them (his wife was taken into custody for being a felon in possession of pepper spray). What a way to go.
Read more at the Huffington Post.