An emotionally disturbed Bronx, N.Y., man was killed after a New York police sergeant used a Taser on him, police confirmed Wednesday, the New York Times reports.
The man threatened a neighbor with a knife and police responded to a 911 call about the armed man, who was "acting violently" in a basement apartment, according to the report.
Three officers and a sergeant engaged the man, who threatened them with an intact glass bottle, according to police. The sergeant deployed a Taser twice and the man was detained.
However, the man, identified only as a 49-year-old, appeared to go into cardiac arrest. Officers administered CPR, and he was taken to a hospital, where he was pronounced dead at about 7:20 p.m., about two hours after officers responded on the scene.
The cause of death has not yet been determined.
According to the Times, the New York City Police Department's Force Investigation Division is reviewing the case. A spokeswoman for New York state Attorney General Eric T. Schneiderman told the Times that members of the office's Special Investigations and Prosecutions Unit were sent to the scene to determine possible jurisdiction under a 2015 executive order by New York Gov. Andrew Cuomo.
G/O Media may get a commission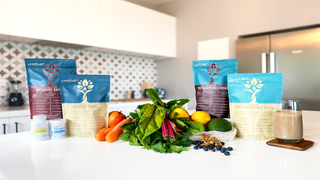 The order states that the state attorney general's office can act as a special prosecutor in police shootings involving unarmed people, as the Times notes, giving the attorney general the nod to prosecute cases "where, in his opinion, there is a significant question as to whether the civilian was armed and dangerous at the time of his or her death."
As the Times notes, it is the second fatal encounter involving police and an emotionally disturbed individual in the Bronx in just about as many weeks.
On Oct. 18, police fatally shot 66-year-old Deborah Danner, who had schizophrenia. Officers were responding to a call of an "emotionally disturbed person" when they encountered Danner, who allegedly wielded scissors that Sgt. Hugh Barry persuaded her to drop.
Danner then picked up a bat and attacked Barry with it, police said. Barry shot Danner twice in the chest, killing the older woman. Barry was criticized by officials for not waiting for specialized officers from the Emergency Service Unit to arrive, or for not using his Taser, the Times notes.
He was placed on modified duty shortly after Danner's shooting death.
Read more at the New York Times.