A police officer shot and killed a mentally ill 66-year-old black woman in her Bronx, N.Y., apartment Tuesday night. The incident calls into question the New York City Police Department's use of force and the protocol that should be followed when dealing with "emotionally disturbed" people, The Atlantic reports.
The victim, identified as Deborah Danner, lived alone. Officers responding to a call of an "emotionally disturbed person" around 6 p.m. Tuesday encountered Danner, who allegedly wielded scissors that Sgt. Hugh Barry persuaded her to drop, according to the news site. Danner then allegedly picked up a bat and attacked Barry with it. Barry responded by shooting Danner twice in the chest.
Danner was taken to Jacobi Hospital in the Bronx, where she was pronounced dead.
According to the report, Barry was carrying a stun gun at the time of the fatal incident, but it was not deployed.
New York City Mayor Bill de Blasio addressed the shooting at a news conference Wednesday, saying, "Deborah Danner should be alive right now, period. If the protocols had been followed, she would be alive. It's as simple as that."
G/O Media may get a commission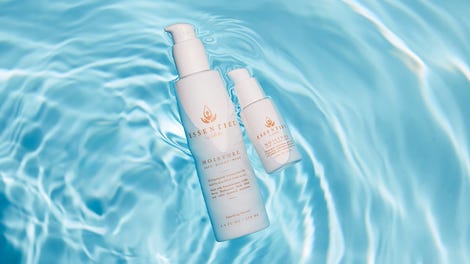 20% off
Essentiel by Adele
Police Commissioner James O'Neill echoed the mayor's sentiment, saying that it looked as if some of the procedures for handling "emotionally disturbed people" were not followed.
"That's not how it's supposed to go," he said. "It's not how we train; our first obligation is to preserve life, not to take a life when it can be avoided.
"We do have policies and procedures for handling emotionally disturbed people, and it looks like that some of those procedures weren't followed," O'Neill added. "What is clear in this one instance is we failed."
The officer behind the shooting has been placed on "modified assignment," requiring him to be stripped of his gun and badge pending the investigation, CNN reports. CNN did not name the officer but said that Assistant Police Chief Larry W. Nikunen identified the officer as a white, eight-year veteran with the force.
Bronx Borough President Ruben Diaz Jr. called the killing "an outrage" and questioned why the officer did not deploy a stun gun.
"While I certainly understand the hard work that our police officers undertake to keep the streets of our city safe every single day, I also know what excessive force looks like," he said, according to CNN.
Diaz is calling on New York Attorney General Eric Schneiderman and Bronx District Attorney Darcel D. Clark to investigate the shooting.
Read more at The Atlantic and CNN.