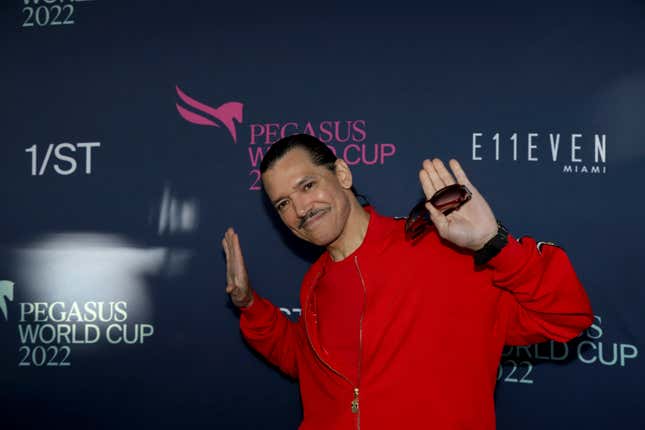 TMZ has reported that R&B singer El DeBarge was allegedly arrested for drug and weapon possession. According the site, he initially was questioned by police Sunday at a Burbank gas station for expired tags but they spotted a metal baton inside his vehicle as well.
Is That Black Enough for You?!? Is Our TV Pick This Week
According to the website, after they saw the baton the police decided to do a full vehicle search. That's when they reportedly found illegal substances:
"The baton is an illegal weapon, and that prompted cops to further search the vehicle ... which is when they allegedly found found pepper spray and suspected narcotics. They also found out DeBarge didn't have a valid driver's license. The singer was arrested and booked on several charges ... including possession of a leaded cane or baton, possession of a controlled substance, and possession of drug paraphernalia. Law enforcement tells us they believe the narcotic is heroin."
DeBarge was apparently arrested at 3:40 a.m. Sunday. TMZ explains that he managed to post $25K bond and will return back to court in March.
This isn't the first run-in DeBarge has had with law enforcement. He had been previously arrested for drug offenses. DeBarge was sentenced to two years in state prison in 2008 for charges stemming from narcotics.
Back in 2012, DeBarge was arrested in Encino, Calif. for possession for sale of narcotics. The year before, he got professional help and entered rehab. However, this decision meant canceling his tour. DeBarge also relinquished his opening spot for Mary J. Blige.
Most recently, the singer appeared as a guest last year for NPR's Tiny Desk series. He also collaborated with PJ Morton on his Grammy-nominated 2022 album Watch The Sun.