You didn't exactly have to be a religious scholar to get a funny feeling that — totally aside from the allegations of sexual misconduct with young men that have tainted Bishop Eddie Long's reputation — there was something not quite right about the footage of a recent ceremony in which he was wrapped in a scroll by a man who proclaimed to be a rabbi and deemed a "king."
And it seems that the whole thing really wasn't kosher. The Washington Post reports that Jewish leaders are criticizing the New Birth Missionary Baptist Church service in which Rabbi Ralph Messer, a Messianic preacher, instructed two men to wrap Long in a large scroll that was purported to the Torah, saying, "It doesn't matter where you go, how you try to attack him. He's sealed."
But here was the kicker: "He now is raised up from a commoner to a kingship," Messer proclaimed.
The Post explains that Messianic Jews believe that Jesus Christ, or Yeshua, is the Messiah, putting them at odds with traditional Jewish theology, and that most Jews consider the faith to be a form of evangelical Christianity.
Rabbi David Shiff of Congregation Beth Hallel, a Messianic Jewish synagogue in Roswell, Ga., told the Post, "Ralph Messer in no way represents Messianic Judaism. He is not affiliated with any legitimate branch of Messianic Judaism. His actions in no way reflect the position of Messianic Judaism. I found the presentation to be repulsive and inappropriate."
G/O Media may get a commission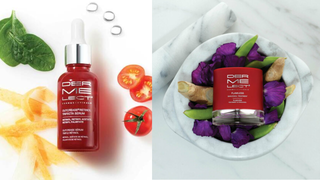 Save $19
Retinol Renewal Kit
Bill Nigut of the Anti-Defamation League agrees: "The notion that he wraps Bishop Long in a Torah is horrifying simply because it's completely inappropriate. It's an awful way to use the Torah," he said. "And it doesn't in any way approximate any Jewish ritual."
Given everything else that's happened, we doubt this news will have much impact on the commitment of Long's dedicated congregants to treat the preacher like royalty. 
Read more at the Washington Post.