In a new article for Scientific American, Duke University cultural anthropologist Tracie Canada addressed how Buffalo Bills player Damar Hamlin's injury underscores how Black players are disproportionately affected by violence in the NFL.
On January 2, 24-year-old Hamlin collapsed shortly after tackling Cincinnati Bengals' Tee Higgins. Hamlin suffered cardiac arrested had to be resuscitated on the field. Even though he is currently making a miraculous recovery, this tragic occurrence illustrates Canada's point of Black men being collateral damage in the NFL.
She wrote:
"This ordinary violence has always riddled the sport and it affects all players. But Black players are disproportionately affected. While Black men are severely underrepresented in positions of power across football organizations, such as coaching and management, they are overrepresented on the gridiron. Non-white players account for 70 percent of the NFL; nearly half of all Division I college football players are Black. Further, through a process called racial stacking, coaches racially segregate athletes by playing position. These demographic discrepancies place Black athletes at a higher risk during play."

The practice of racial stacking by coaches leads to minority being overrepresented on the field as opposed in leadership positions, thus leading to Black players being at risk of obtaining serious injury. Canada also explained that the exploitation of Black players in football is why it remains the most valuable professional sports league in the world. She continued:
"People with a vested interest in professional football rationalize excessive violence in this structured space, as well as the ones that encompass college, high school and peewee play, all because they assume that rules, equipment, and regulations exist to prevent death. But this is false protection. While this form of entertainment has been normalized, Hamlin's injury demonstrates that ordinary violence has potentially deadly consequences, and highlights how Black men's athletic labor sustains this brutal system."

G/O Media may get a commission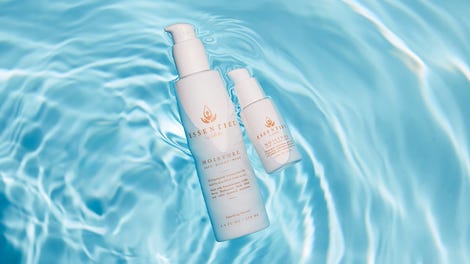 20% off
Essentiel by Adele
She ends the piece by calling for structural shifts that will honor the players' humanity. Until then, the cycle will continue.