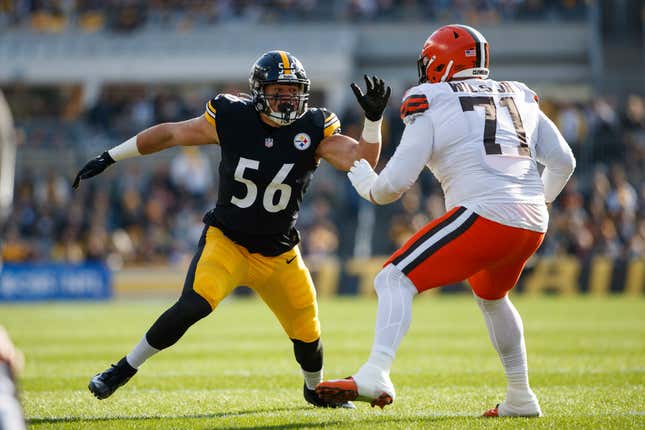 Players on the Pittsburgh Steelers are being called out by NFL fans for their behavior during Sunday's match against the Cleveland Browns. Alex Highsmith made a successful tackle against his opponent. Highsmith then laid on the field when his teammate decided to go over to him and start performing mock CPR.
Michael Oher On New Book, NFL, The Jets, Aaron Rodgers, Running Backs Contracts & He Sings!
This stunt comes days after Buffalo Bills player Damar Hamlin went into cardiac arrest after making a tackle on Monday Night Football during a match against Cincinnati Bengals.
Shortly after Hamlin collapsed, medics rushed to the field and used a defibrillator to restart his heart. He was then rushed to the hospital where he was announced to be in critical condition. However, on Saturday Hamlin made made a post on social media post—his first since the incident.
He posted a picture of himself in a hospital bed wearing a t-shirt that supported his journey. He wrote: "GAMETIME!!! @BuffaloBills" and included a blue heart. The Buffalo Bills confirmed that Hamlin had his breathing tube removed.
Users on Twitter called the mock CPR move "classless" and one observer wrote: "I sure hope you review this exact moment of the game. Can you talk bad taste? Pretending to give a player CPR on the field after what happened last week? You should be disgusted with your team."
Another user remarked: "I've lost all respect for that team. If Mike Tomlin doesn't address that despicable act, he'll lose my respect too." The Steelers players may not have seen harm in what they did—or didn't even realize its implications were until after fans addressed their behavior.
However, their actions serve as a potent reminder that in the football world, despite who may get hurt it'll always be business as usual.